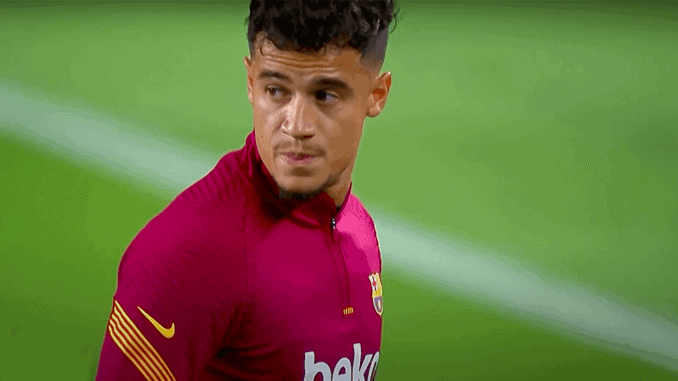 Barcelona midfielder Philippe Coutinho is expected to leave the Spanish club this summer, and he has been linked with a host of clubs in recent weeks.
The Catalan giants speed around €160 million for the former Liverpool player, but he has been a massive flop at Camp Nou so far.
According to reports, the Spanish outfit are under financial pressure right now, and they are looking to cash in on their fringe players.
The club hierarchy are looking to release the former Liverpool player, and Inter Milan have expressed their interest in bringing him back to Italy.
Coutinho has played for Inter Milan in the past, and he knows the Serie A club well. The Brazilian needs a fresh start in order to recapture his form, and a move back to Italy could be ideal for him at this stage of his career.
Barcelona will be aware of the fact that they will not be able to recoup the kind of money they paid for the midfielder a few years ago, and it would be fair to assume that they will sell Coutinho for a reasonable price this summer.
The player has been linked with AC Milan and Leicester City as well, and it will be interesting to see if the Italian champions can fend off the competition and secure the Brazilian's services in the coming weeks.
Coutinho could still be a top-quality player if he can get over his injury problems and regain his confidence.
Inter Milan could definitely use some extra creativity in the midfield, and the Brazilian could prove to be the ideal addition behind the likes of Lautaro Martinez and Romelu Lukaku.