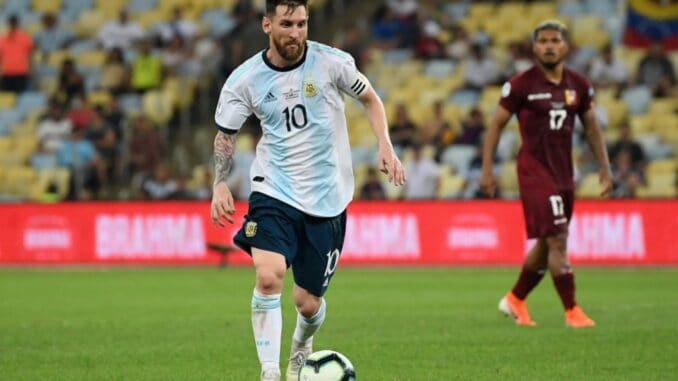 Netherlands captain Virgil van Dijk has insisted his side are not preparing to face only Lionel Messi but the entire Argentina team ahead of the meeting between both sides on Saturday.
The Oranje qualified for the quarter-finals by beating the USA last Saturday. They will now face Messi's Argentina side who qualified for this round by defeating Australia 2-1.
Ahead of the huge clash, van Dijk was asked about his side's preparation for the game. During the interview with the media, Messi's name cropped up several times, but the defender was keen to point out that Messi is not the only threat in the Argentine team.
"Messi is one of the best players in the world," van Dijk said.
"Together with Cristiano Ronaldo, he is one of the best players of the last decades. There is only respect for what he has achieved. But now we are preparing not only to play against him but to face Argentina as a team."
Asked about Messi's importance for Argentina and the role he will play in the game, the Liverpool defender said: "We know that Messi is very good. Argentina has many good footballers who can make a difference. They have several players that we must watch closely. And that's what we're going to do. This is not the Netherlands against Messi, but the Netherlands against Argentina".
Van Dijk also dismissed criticism levelled against the playing style of the Netherlands team in spite of the results.
"We also think our game can be improved in recent matches. I think we have improved. There are still areas for improvement. We are all perfectionists and we all want the best. That is part of us. The good news is that we're still on it. We are in the quarter-finals. Hopefully, we can win those too and move on."
Van Dijk also revealed that his side are preparing for a penalty shootout, should there be a need for that.
"We have been practising since the last international break. But that's no guarantee that things can turn out exactly the same in a stadium full of 80,000 spectators and with a semi-final on the line. Hopefully, we don't have to come to that. But if it comes to penalties, we have to be ready".