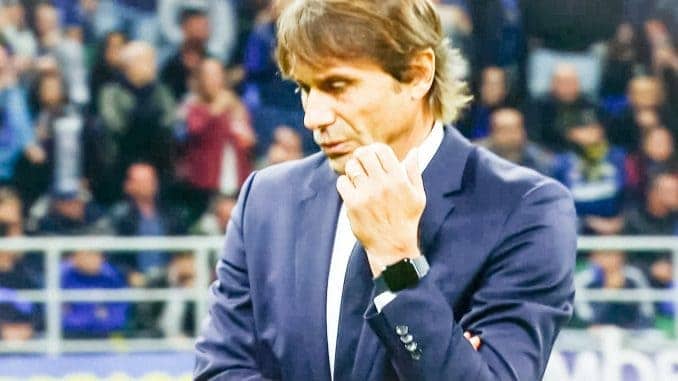 Antonio Conte's Inter Milan have secured top-spot of Serie A table, after trailing current champion Juventus.
Battle for Serie-A Top Spot
This is more significant as Juventus have mercurial attck-line spearheaded by Cristiano Ronaldo and Paulo Dybala ayongwith Gonzalo Higuaín. This was not the sole difficulty that Conte had.
Conte's Injury Problem
Conte had to assimilate new attack line after departure of Mauro Icardi and Ivan Perisic. There were changes Midfield and defence as well. But the most significant of all, was the frequent injury that his players had during last four months. Inter saw 16 injuries during this time period and 12 of his players were unavailable during this time with respective recovery time to match-fitness. Conte has to assemble his team accordingly during this period to address match-day needs.
Conte Inherited a Team in Transition
The most important partnership that Inter Milan saw is Lautaro Martínez, coming out of Mauro Icardi's shadow and forming prolific partnership with Romelu Lukaku. with these two, they scored 18 goals out of total 31 goals that inter scored. This number is 6 more than what Juventus have scored till date (total 25).
They say that the scars should be worn as medals, a distinctive sign both of the battle or hardship that a fighter endures. It would be curious, what Antonio Conte thinks about the situation. But, certainly he is not going to cry with the injury list but to reassemble his team when they will visit Rome and Barcelona in coming weeks.
List of Inter Milan Injuries
Date
Player
Injury
Estimated Recovery
Time
July 11
Matteo Politano
Resentment at the thigh flexors
20 days
July 14
Valentino Lazaro
Right thigh resentment
30 days
August 2
Diego Godín
Left thigh problem
30 days
August 26
Stefan de Vrij
Muscle resentment
15 days
October 6
Stefano Sensi
Addition of right thigh adductors
30 days
October 12
Alexis Sánchez
Left ankle tendon dislocation

3-4 months
October 12
Danilo D'Ambrosio
Phalanx fracture right foot

30 days
October 26
Matías Vecino
Muscle resentment
15 days
October 29
Kwadwo Asamoah
Knee cartilage problem

30 days
October 29
Andrea Ranocchia
Muscle fatigue
7 days
November 2
Roberto Gagliardini
Muscle problem
20 days
November 6
Stefano Sensi
Right thigh adductor problem

Unavailable
November 16
Stefan de Vrij
Muscle resentment
10 days
November 5
Matteo Politano
Left ankle sprain
20 days
November 23
Nicolò Barella
Cartilaginous fragment of the patella
40-50 days
December 2
Roberto Gagliardini
Plant distraction right foot
Unavailable