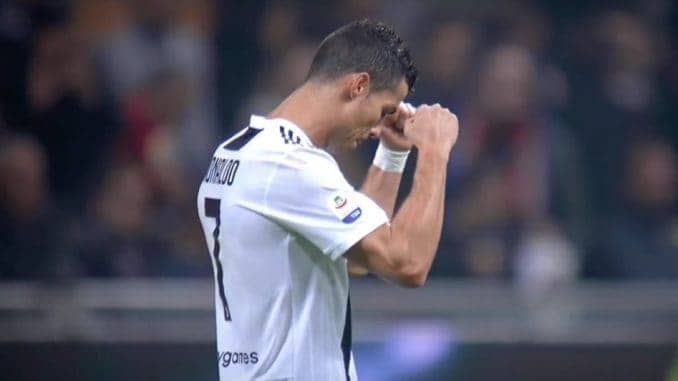 Juventus star Cristiano Ronaldo was named Serie A's best player in Milan, Italy, as he missed Ballon d'Or ceremony in France. Lionel Messi was awarded Ballon d'Or for 2019.
The Portuguese's presence in the ceremony, was a mystery until the last minute, as he was not spotted inside the event until it was time for him to receive the award. He then appeared on stage and left immediately.
"I'm proud to be the best player in Serie A," he said. "I thank my teammates and everyone who voted for me.' He added, "Now I'll work to be here again next year."
Team of the Year
Samir Handanovic (Inter); Joao Cancelo (ex-Juventus), Giorgio Chiellini (Juve), Kalidou Koulibaly (Napoli), Aleksandar Kolarov (Roma); Miralem Pjanic (Juve), Nicolo Barella (Cagliari/Inter), Josip Ilicic (Atalanta); Fabio Quagliarella (Sampdoria); Cristiano Ronaldo (Juventus) and Duvan Zapata (Atalanta).