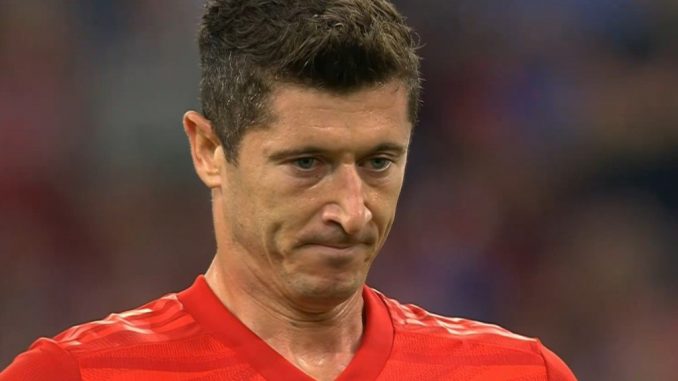 The Bayern Munich striker has heaped praises on Jurgen Klopp
Bayern Munich striker Robert Lewandowski has said Jurgen Klopp has two faces, while heaping praises on his former manager.
It was under Klopp Lewandowski signed for Borussia Dortmund and went on to make a huge impact.
The Polish striker has also handpicked the Liverpool gaffer over Pep Guardiola, having been able to work under both managers.
"I think Jurgen Klopp [is my favourite] and after that Pep Guardiola. 100 per cent.
"[Klopp] has two faces. You can see that he is kind of like a father, but the second part is like a coach, a manager.
Lewandowski was in full praise for the German gaffer, adding that Klopp is a motivation for all the players.
Also for [players], he is a huge motivation. He makes this perfect, because he knows where there is this line where he can [push you] more or a little bit less.
"His performance as a coach is amazing, but not only as a coach but also as a man."
Klopp departed Die Borussen in 2015 to become the manager of Liverpool. Ever since then the German boss has never looked back and restored the Reds to their heyday.
Liverpool clinched their first Premier League trophy this season after a 30-year drought while winning the Champions League last year.