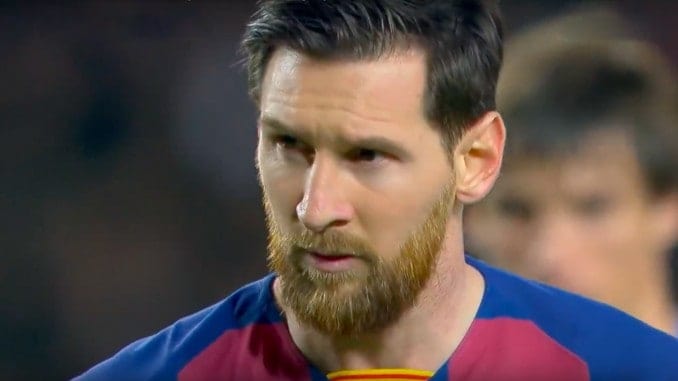 Former Barcelona player Lionel Messi wants club president Joan Laporta to stop talking about him after the Barcelona chief likened signing for PSG to slavery, according to a report.
According to reports, the Argentine international's father, Jorge, in a conversation described as 'cordial' two months ago, told Laporta to stop talking about his son.
According to Cadena SER Messi, who left the Spanish giants for Ligue 1 side PSG last summer, is 'fed up' with Laporta's 'constant allusions' to him. The report claims that Messi's camp is 'upset' by the remarks.
Laporta, had on two previous occasions, accused players of being motivated purely by finances when they join the Ligue 1 winners.
Laporta, in an interview with L'Esportiu, said:
"These players who have signed for clubs like PSG have signed for their slavery, for money.
"Messi has gone as he has gone. [If] these players [want] to return to Barca one day, they would have to come [for] free.
"We are not in a position to carry out an operation of what the transfer of these players may cost – but even if we had the money, we would not do it."
Despite the budding acrimony between both parties, Messi remains open to returning to Barcelona one day. The Barca top-scorer has spoken about returning to Nou Cap one day. Strike partner Neymar, whose £198m transfer from Barcelona to PSG in 2017 remains the world record fee, has also been linked with Barca.
Reacting to the possibility of having either player, Laporta said: "Who doesn't love Neymar? He is an exceptional player. He has a contract with PSG, he has four or five years left.
"You tell me, in the case of Neymar. I don't know how they will do it in France, because maybe they have other systems that we don't have here, but cancelling a [contract] that is signed in advance costs a lot of money."