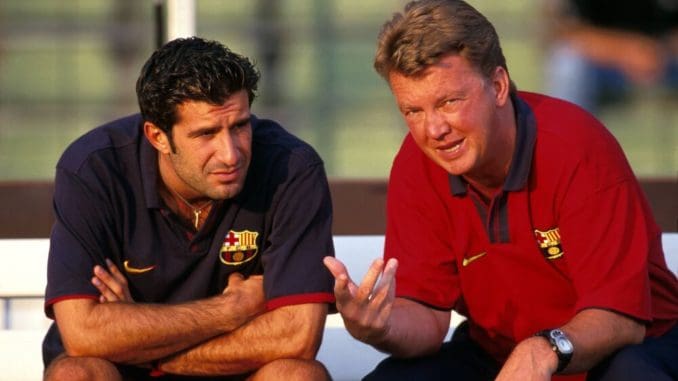 Former Chelsea star Pedro completed transfer move to Lazio from Roma during last summer transfer window and his decision has left the supporters of the Giallorossi furious.
The two clubs share a bitter rivalry and Pedro has become the first cross-city transfer between the two clubs in 40 years.
Here at Anytime football, we look at Fifteen other players who crossed the great divide and joined their hated rivals.
Carlos Tevez
The Argentine striker was a key player for both clubs during his career in the Premier League Tevez's decision to leave the Red Devils in favour of a move to Manchester City caused uproar amongst the Old Trafford faithful.
Luis Figo
The former Portuguese superstar was a key player for Barcelona during his time in Spain but Figo completed a shocking move to Real Madrid in a record-breaking deal worth around £37 million.
Nick Barmby
The Everton midfielder crossed the great divide and joined bitter rivals, Liverpool, despite the fact that the Toffees offered him the most lucrative contract in the club's history to stay.
Roberto Baggio
Probably the most controversial transfer on the list, Baggio's move from Fiorentina to Juventus sparked civil disobedience in Florence.
The riots resulted in several people being injured and Fiorentina's president Flavio Pontello had to lock himself up. Later he sold the club out of fear for his own safety.
Johan Cruyff
The Dutch legend left Ajax to sign for rivals Feyenoord and helped them win their first league title in a decade.
Robert Lewandowski
The Poland international helped Borussia Dortmund win back to back titles and then he left for their bitter rivals Bayern Munich.
Lewandowski has since developed into the best striker in the world with the Bavarian giants.
Olivier Giroud
The Frenchman moved to Chelsea from Arsenal, after six seasons at Emirates. He scored 73 Premier League goals for the Gunners.
Cesc Fabragas
Jose Mourinho orchestrated a huge coup, when he convinced Arsenal captain Fabragas to join Chelsea. Mourinho's side went on to lift Premier League in the next season.
Zlatan Ibrahimovic
Zlatan crossed the line in 2010, when he joined AC Milan from Barcelona on loan, before making the transfer permanent. The Swede joined Pep Guardiola's Barca from Jose Mourinho's Inter Milan in 2009, after playing 3 seasons for Nerazzurri.
Zlatan re-joined AC Milan in 2020 once again, 10-years later, and inspired them to secure Rossoneri champions league spot.
Marcos Llorente
The midfielder made only 22 appearances for Real Madrid in four seasons, starting from 2015. He secured Atletico move in 2019, and has been a regular starter under Diego Simeone team.
Andrea Pirlo
Andrea Pirlo started with Inter Milan (1998), before securing a move to rival AC Milan in 2001. Though former Juventus manager started his career with Brescia before he moved to Milan.
Pirlo had 10 seasons with Rossoneri before he moved to Turin. He played for four seasons with Juventus before retiring.
Ronaldo Nazario
Ronaldo senior did not cross the line directly. But the reason he is appearing in the list, because he did it twice during his playing career. He changed his allegiance to the bitter rivals in La Liga as well as Serie A. After a season with Barcelona, he moved to Inter in 1997. After Inter, he was part of galakticos Real Madrid.
Mario Gotze
Gotze started his career with Dortmund and has been with Bayern Munich for three seasons, before making a comeback to Borussia Dortmund once again in 2016.
Super-sub Mario Gotze scored the winner for Germany against Argentina in 2014 World Cup final.
Mats Hummels
Hummels crossed the line thrice in 2007, 2016 and 2019. He started with Bayern Munich and moved to Dortmund in 2007. Next year he made his move permanent.
He played for Bundesliga champions for 3 seasons, before he returned to Dortmund in 2019.
Sol Campbell
The former Arsenal legend was a Tottenham Hotspur player before he joined the Gunners.
Sol Campbell was forever branded as 'Judas' by the Tottenham fans for the rest of his career.
William Gallas
The Frenchman helped Chelsea win two Premier League titles before securing a free transfer to Arsenal.
What made things worse was Gallas threatening to score own goals or get himself sent off if the Blues refused to let him leave.
Ashley Cole
Ashley Cole was undoubtedly one of the best defenders of the Premier League era and his move to Chelsea attracted a lot of fury from the Arsenal fans.
The England left-back went on to become a club legend for the Blues.