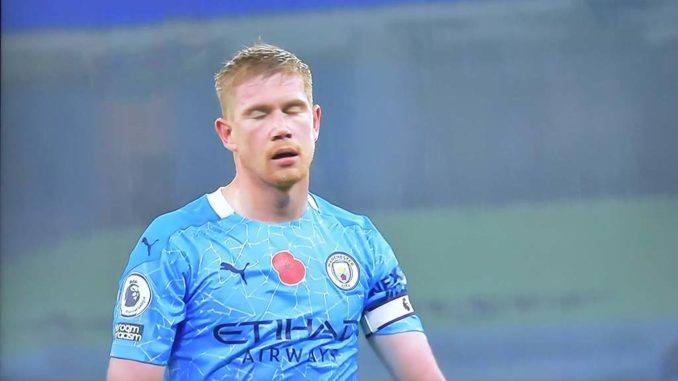 Liverpool were held to a 1-1 draw against Manchester City in the Premier League earlier tonight at Etihad stadium.
Liverpool started with four strikers at the front, with Salah, Mane, Jota and Firmino at the front.
Mohamed Salah gave the visiting side their lead on the 13th minute when he converted from the penalty spot.
Sadio Mane was fouled in the box and Liverpool managed to convert the resulting spot-kick.
Manchester City got back into the game through Gabriel Jesus who scored on the 31st minute and they could have easily taken the lead but Kevin de Bruyne missed from the penalty spot after Joe Gomez handled the ball in the Liverpool box.
Manchester City will be disappointed to have come away with just a draw from the game especially after the chances they had.
Gabriel Jesus had a free header in the box in the second half but he failed to hit the target.
Liverpool on the other hand will be reasonably pleased with the outcome and they will be happy to come away with a draw from a tough away game.
The Reds have lost their last two meetings at Etihad and tonight's draw will be a decent result for them.
The draw leaves Liverpool one point behind league leaders Leicester City and Manchester City are now 11th in the table.
It will be interesting to see if Manchester City can put together a winning run and close the gap at the top of the table in the coming months.
Meanwhile, Liverpool will be thoroughly impressed with how they have done despite the controversial refereeing and the injury issues they have had over the last few months.