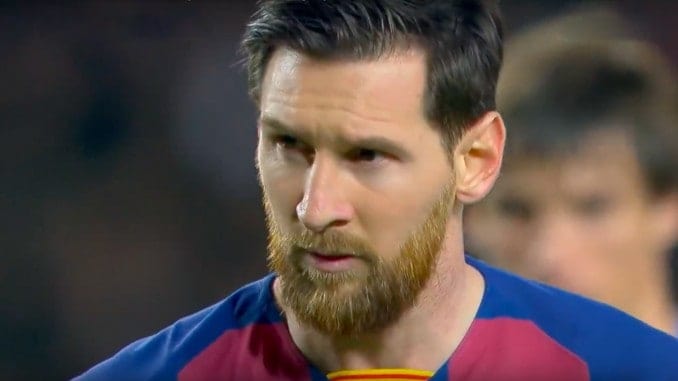 Manchester City have been linked with a move for Lionel Messi this summer and it will be interesting to see if Pep Guardiola can bring the Argentine to Etihad in the coming weeks.
Apparently Lionel Messi is frustrated with the lack of ambition from Barcelona and he wants to leave the Spanish giants.
The Argentine wants to win the Champions League again and he believes that a move away from Barcelona could help him achieve his goals.
Manchester City have been fighting for the Champions League over the last few years and they will be desperate to win the competition next year. A signing like Messi could definitely help them go all the way.
However, signing the Argentine international won't be an easy task. He is likely to be very expensive and he will be on exorbitant wages as well.
Manchester City are probably better off addressing the key weaknesses in their squad instead of signing Messi.
The Premier League giants need to improve their back four and add more creativity to their midfield.
They are yet to replace Vincent Kompany properly and they should Napoli defender Kalidou Koulibaly.
Furthermore, David Silva has left the club this summer and they will have to fill his void with another creative midfielder. Lyon star who Houssem Aouar could prove to be a very good signing for Pep Guardiola.
He's young, talented and he has the technical ability to succeed in the Premier League as well. Furthermore, his playing style should help him settle into Pep Guardiola's system with ease.
There is no doubt that Messi would improve Manchester City immensely next season but he won't address their key weaknesses. The Premier League giants lost the title to Liverpool, not because of a poor attacking setup, they lost the title because of their defensive frailties last season.
It will be interesting to see how the situation unfolds in the coming weeks.