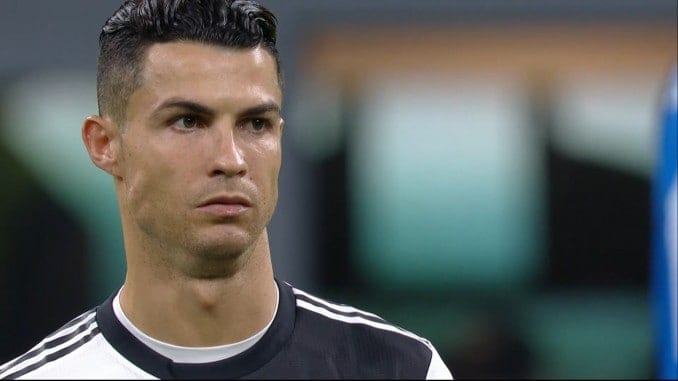 In the end, Maurizio Sarri did it…
After fears of seeing Cristiano Ronaldo getting injured, as he mentioned in the press conference afterward, he decided to take him off after 81 minutes of the game in the Champions League match against Lokomotiv Moscow. As a result of that, he ended a long streak.
The last time Ronaldo was subbed off in the Champions League was February 2016, when he made way for Casemiro in the 89th minute. Furthermore, the Portuguese striker hadn't been subbed off before the 85th minute since the game between Liverpool and Real Madrid five years ago.
Ronaldo's Approach has changed over time
On taking charge, Juve boss Maurizio Sarri stated that Ronaldo had the license to roam to maximize his effect on the game. As a result, Sarri has had to adjust his tactics, which goes entirely against his beliefs and principles; it's the reason we see disjointed performances from his team.
During his final years at the Bernabeu, he completely changed his game. He featured less in buildup play but became a great goalscorer. Although starting most games on the left of a front three, he focussed almost entirely on being in central positions to get on the end of crosses. His movement, leaping ability, and anticipation made him as potent as any striker in world football.
Yet since he has been at Juventus, he looks fitter, more athletic and hungrier to be involved in all aspects of their attacking play. As he did when he was younger, Ronaldo goes past defenders with pace and trickery, makes dynamic runs behind defenses, and his interplay with teammates has been inventive. He also has regained the ability to get shots away when there doesn't seem any space to do so.
Ronaldo Substitution
Alejandro Moreno, while talking in ESPN-talk, said, "Ronaldo has had a knee issue or abductor issue or a muscle problem. We don't know that may be the case. Well, maybe Sarri is not going to come out in the press conference and say, you know, I took Ronaldo off because he was off. Yeah, okay. He's not going to do that. Although you can make the argument that Ronaldo had a difficult game and a very difficult game where he had no impact really in the attack."
"He couldn't quite find any rhythm on the outside, and he came inside wasn't finding any ball or any spaces there either. And so it was a frustrating afternoon, and that happens, even to the best of them. Usually, though, he's not taken off the field." Praising Sarri, he also added," I need something different, and he changed it, and then Douglas Costa comes in from the outside in, makes a little move with Higuain and finishes the game off – give credit to Sarri."
But Craig Burley and Shaka Hislop, who were in the same discussion panel as Moreno, were visibly taken aback and had an opinion, if Ronaldo is not in his best of the condition and have medical issues, he should not have traveled to Moscow at first place and could have been rested. The last thing you want to do is substituting Ronaldo.
Not so long ago, another substitution or effort to make a substitution, involving Sarri, grabbed headlines.