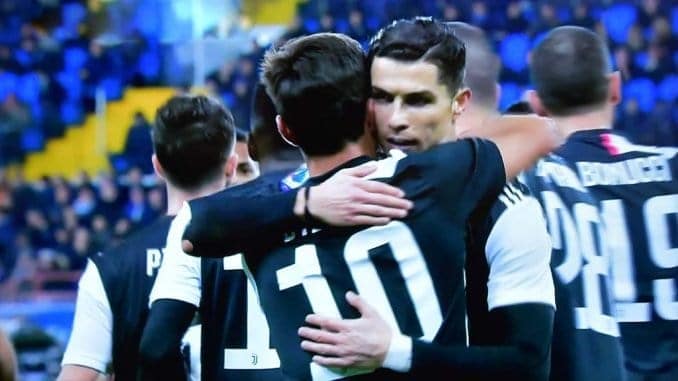 Juventus manager Maurizio Sarri has claimed that it is tough for the team to function properly when both Cristiano Ronaldo and Paulo Dybala are in the starting lineup.
Both players prefer to play near the opposition box and they have negligible contribution when it comes to the defensive phases of the game.
After having to accommodate three midfielders, it is understandable why Sarri is finding it difficult to accommodate the two attackers. Their presence causes tactical imbalance and leaves Juventus short in the middle.
It also leaves them vulnerable to counter attacks.
Sarri said: "Dybala is a phenomenal player. The point is to make him and Cristiano coexist on the field because it is not easy to make them play together. But when two players with this type of quality are available, the rest of the squad has to adapt, both when attacking and defending.
"There is the risk that the opposition penalty area can seem a little empty, but all this is a very pleasant problem to have."
It will be interesting to see how Sarri solves this problem. It is a headache most managers would love to have.
The Italian manager has two top-class attackers at his disposal and any manager would be lucky to have resources like that.
Ronaldo is one of the best players of his generation and Juventus paid big money for him. It is nearly impossible for Sarri to bench the Portuguese superstar.
As for Dybala, he is a rising star and he has the potential to develop into a world-class player.
He needs to play regularly at this stage of his career and choosing to bench him could affect his development as a player.
Dybala was linked with a move away from Juventus last summer and if Sarri cannot guarantee him game time, he is likely to be on the move soon.