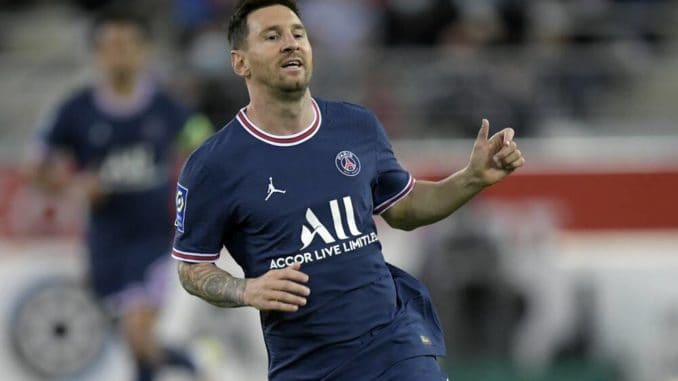 Tebas had criticised PSG for signing Lionel Messi on free transfers.
French League have come to the defence of PSG after La Liga president Javier Tebas criticised the capital club for the signings of Lionel Messi and Sergio Ramos on free transfers.
Tebas had commented that Les Parisiens is slowly becoming a retirement league while comparing their project to the European Super League.
Tebas said: "PSG looks like the league of legends given the age of some players. La Liga has young players like Vinicius (Junior). The problem of PSG, we will solve it. What PSG are doing is as dangerous as the Super League."
"We will continue to grow despite the departure of Messi. We will work against the club states. These clubs are as much enemies as the Super League."
However, the French professional League has released a statement, deeming Tebas's comments as outrageous.
LFP's statement read: "The Professional Football League would like to respond with determination to the latest statement by Mr Javier Tebas about Paris Saint-Germain in particular and the situation of the Ligue 1 in general.
"The comments made by the President of the Spanish Football League are not worthy of the institution he represents and which the Professional Football League has always respected.
"The Professional Football League therefore asks Mr Javier Tebas to watch his outrageous statements.
"The Professional Football League and La Liga clearly do not share the same approach of what should be the inter-league relations. The Professional Football League does not want to be the 'muleta' waved by Mr Tebas to hide the internal problems currently experienced by Spanish professional soccer.
"However, it would like to remind that the financial largesse that Spanish clubs have enjoyed for many seasons and which is at the origin of the current problems, is neither its responsibility nor that of Paris Saint-Germain.