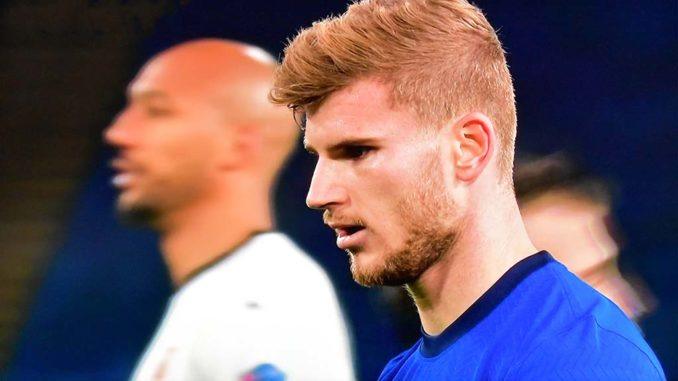 Chelsea keen on Porto star Jesus Corona
Chelsea have been linked with a move for the Porto winger Jesus Corona this summer.
The 28-year-old has picked up three goals and eleven assists for Porto this season and Thomas Tuchel is keen on signing the player.
The Porto winger can play as a right-back as well as his versatility could be really useful for the Blues next season.
Chelsea currently have Reece James as their right-back and the youngster needs more time to develop and fulfil his potential. Corona could be a decent short term addition for the Blues and it will be interesting to see if they can pull off the transfer this summer.
The player has a release clause of around £21.4 million but Chelsea will have to activate the clause before June.
Tuchel's Haaland plan
Thomas Tuchel is interested in Erling Haaland from Borussia Dortmund this summer and he has already explained his plan to the Chelsea owner Roman Abramovich.
Apparently, the Chelsea manager plans to offer Timo Werner and a significant amount of cash to Dortmund in exchange for the Norwegian striker.
Haaland has developed into one of the best the strikers in world football and he could prove to be a sensational signing for the Blues.
Borussia Dortmund have set Erling Haaland's value at €180M ($212M) if he is to leave the club this summer, reports @ESPNFC
Wright on Timo Werner
Meanwhile, former Arsenal star Ian Wright believes that Chelsea will consider replacing Timo Werner this summer.
Wright said: "When you look at him and the chances he misses, no matter how low your confidence is, he shouldn't be missing those for the calibre of striker he's supposed to be.
"We know he scored a lot of goals for RB Leipzig, but even when you're not playing well and your confidence is low, he shouldn't be missing them and then you start overdoing it.
"But if it carries on as it is with Werner, if you can get a swap deal and get someone else in, there's no way they're not thinking about that."
The German international joined the Blues for a fee of around £47.6 million and he had scored just ten goals for Chelsea so far.
It will be interesting to see if the Blues decided to cash in on Werner at the end of this season.
The German is still quite young and he has a lot of time to justify his price tag and fulfil his potential. The Blues should look to remain patient with him for now.