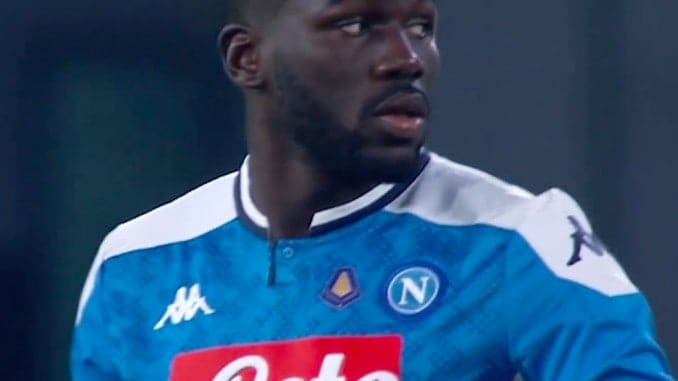 Manchester City are interested in signing the Napoli defender Kalidou Koulibaly this summer.
The 29-year-old is one of the best defenders around Europe right now and he could prove to be a sensational addition to Guardiola's back four.
According to reports, the Premier League giants have now agreed on a deal to sign the Senegalese defender.
They needed to sign a quality partner for Aymeric Laporte and Koulibaly should prove to be the ideal fit.
Manchester City struggled to challenge for the Premier League title last season because of a leaky defence and they will be looking to win back their domestic crown with Koulibaly at their disposal now.
Koulibaly is at the peak of his career right now and if he manages to adapt to the Premier League quickly, he would improve Manchester City massively.
Manchester City have a top class attack and midfield at their disposal and their defence was the only area lacking in quality and depth.
The Napoli defender has been linked with a move to the Premier League for a while now and it will be interesting to see if he finally gets his wish this summer.
The 29-year-old is a world-class player who deserves to play for a world-class team. At Manchester City, Koulibaly will be able to challenge for Premier League titles and the Champions League.
Although Napoli are a competitive side, they cannot hope to challenge for the top honours every year like Manchester City. They simply do not have the finances to compete at that level consistently.
The transfer seems like a good fit for both parties and it will be interesting to see how Koulibaly performs in the Premier League next year.