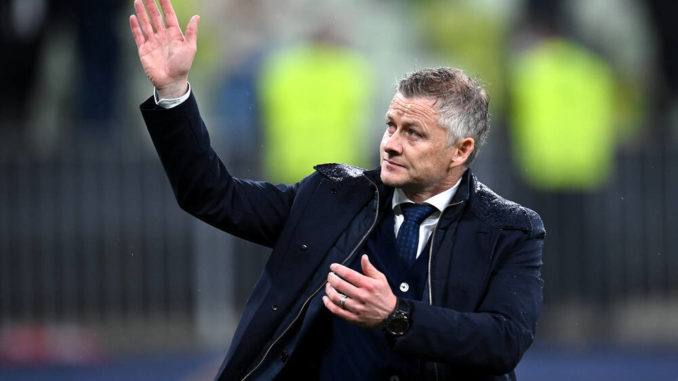 Sir Alex Ferguson reacts to Solskjaer decision
Manchester United manager Ole Gunnar Solsjkaer has recently been criticised for his decision to bench Cristiano Ronaldo during the Premier League game against Everton.
The Red Devils were held to a 1-1 draw at home against the Toffees.
The Norwegian manager decided to bring Cristiano Ronaldo on the pitch towards the end of the game and the Portuguese superstar seemed upset because he did not start.
The player was later seen storming down the tunnel after full time on the fans were left wondering whether the 36-year-old is annoyed with the manager's decision and how it could affect their relationship going forward.
Now the former Manchester United manager Sir Alex Ferguson has criticised Solskjaer for his decision as well.
In a post-match video circling on social media, the Manchester United legend was seen claiming that it is wise to start the game with the best players on the pitch.
Solskjaer was probably looking to rest his key forward after a midweek game against Villarreal. However, the decision has backfired and the team dropped valuable points at home.
Keys outlines Cavani trouble
Meanwhile, popular presenter Richard Keys claims that there could be trouble brewing at the club.
Solskjaer decided to substitute Edinson Cavani in favour of Cristiano Ronaldo during the game against Everton and the Uruguayan international was seen storming past the Manchester United manager before changing his mind and shaking hands with the Norwegian.
Keys claims that the striker was unhappy about the manager's decision to bring him off and this could be the start of problems in the Manchester United dressing room.
He said (via Daily Record): "Solskjaer started his best centre-forward [Cavani], but strangely chose to withdraw him after an hour. I've no idea why – but more significantly – Cavani was both puzzled and furious.
"My mole working near the dugouts tells me he stormed past Solskjaer when he came off, but quickly changed his mind about ignoring the manager and shook hands. But make no mistake – he wasn't happy and there's trouble brewing there."