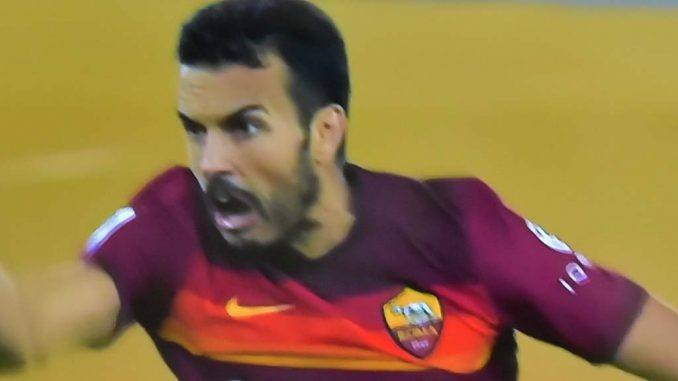 A double from Edin Dzeko and goals from Pedro, Veretout and Perez seal the win for AS Roma.
Roma have beaten newly-promoted Benevento 5 – 2 in Serie A at Stadio Olimpico.
Surprisingly, the visitors drew the first blood early on in the game, with Gianluca Caprari scoring finding the nets through huge deflection.
Roma responded with back to back goals from Pedro and Edin Dzeko, taking the lead before the end of the first half.
However, the hosts gifted a penalty to Benevento at the 55th minute after a silly foul from Jordan Veretout. Lapadula had his shot denied initially by Antonio Mirante but he clung on to the rebound to put his side on level terms.
Roma were soon awarded a penalty at the other end, though the call was harsh from the referee. Veretout stepped up to convert the penalty, salvaging his early mistake.
Dzeko completed his double minutes later as Roma continued to mount pressure on Benevento.
The Bosnian striker nearly scored his third for the night but his shot was denied by a fine save from Lorenzo Montipo.
Straightaway at the other end, Benevento tried to find a way out of the game before Caprari sent his shot wide, which was their last optimistic chance of the game.
Carles Perez put the game to bed once and for all following a brilliant solo goal.
Filippo Inzaghi has been once again defeated by a top side this season although his side have won against the likes of Sampdoria and Bologna.
Meanwhile, Roma have recovered from their shocking loss against Verona, picking up a draw against Juventus a narrow win against Udinese in the last two league games.