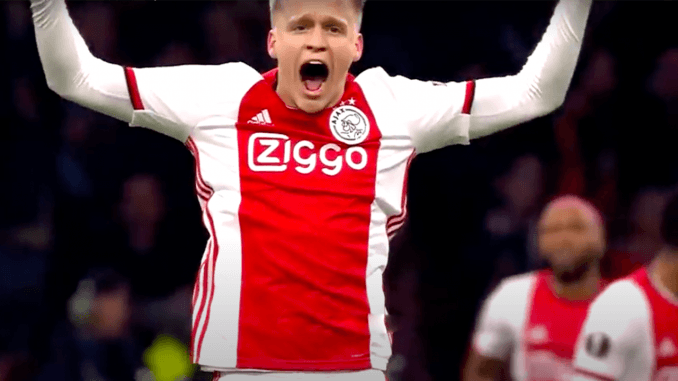 Ajax midfielder Donny Van de Beek has been linked with a move to Manchester United this summer.
The 23-year-old has done very well in the Dutch league over the last two seasons and he would be a solid addition to Solskjaer's squad.
Van de Beek has been linked with Real Madrid as well and former Dutch player Ronald de Boer has claimed that the player will turn down Manchester United if Real Madrid come calling.
He has also added that Van de Beek is waiting for Real Madrid's offer.
De Boer said: "When you hear these clubs pass by, I know your heart will beat faster. On the one hand, I understand that Real Madrid are hesitating a bit. Another club could think 'hey, an interesting player, maybe we can get him for a little less'. For example Manchester United."
It will be interesting to see where he ends up this summer. He is a top class passer who would add composure, creativity and vision to Manchester United's midfield if he joins them.
Van de Beek can score goals from the midfield as well.
United can certainly afford to sign a player of his quality but they will be hoping that Los Blancos steer clear of him.
If Real Madrid come calling, it would be difficult for the Red Devils to sign him.
Los Blancos have more resources and pull. Also, they would be able to offer him regular Champions League football.
With Manchester United, there is no guarantee of that and top players want to be involved in the Champions League.