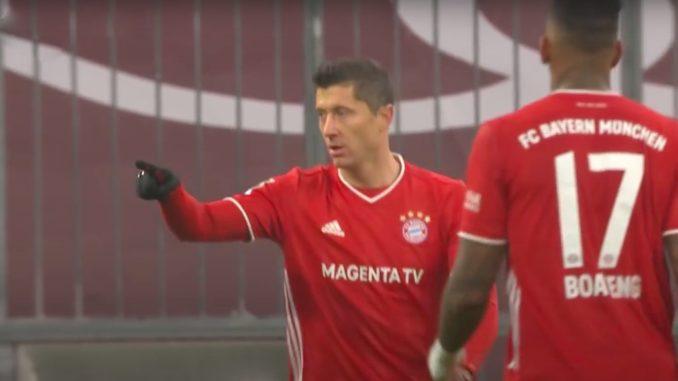 Marco Rose's side beat the defending champions in an incredible comeback.
Borussia Monchengladbach came from behind to stun Bayern Munich 3-2, with Jonas Hoffman and Florian Neuhaus finding the scoresheet.
Bayern took an early lead from the spot, with Robert Lewandowski converting the penalty successfully. Not long after, Leon Goretzka doubled the lead with a brilliant goal.
It didn't take for the home side to respond as Jonas Hoffman found the nets in the 35th minute, after latching onto the through ball from Lars Stindl.
Gladbach levelled it up at the stroke of the half time and the equaliser looked same as the first goal, with Hoffman being the scorer and Stindl on the receiving end.
Florian Neuhaus put Gladbach as soon as the game resumed after the German midfielder finding the nets from long-range.
The Bavarians went all out for the equaliser but all their efforts ended in vain, thus suffering their second defeat of the season.
Perhaps, Hansi Flick's men tasted their own medicine following last week's 5-2 comeback win against Mainz, where all of Bayern's goals came in the second half.
Bayern's defence was at fault on a few occasions while Flick also weighed his thoughts in it.
"When you see our game, it's clear where we have problems, we have to do much better off the ball. Gladbach was very efficient against our defence. When you lead 2-0, you have to go back to Munich with three points. Simple mistakes were punished today."
Elsewhere, Gladbach are seventh in the Bundesliga table, sharing the same points as Wolfsburg and Union Berlin.