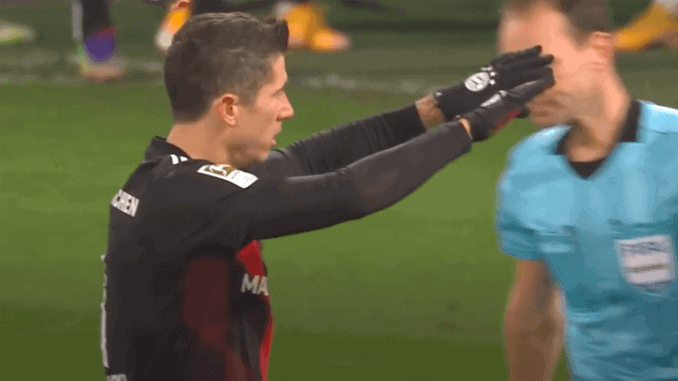 Union Berlin's early goal was cancelled out by the Polish striker as both teams share points in the end.
Bayern Munich have managed to pull off a draw despite conceding an early goal.
The Bavarians returned to the action in Bundesliga after the midweek Champions League clash against Lokomotiv Moscow. And as expected, Hansi Flick called up all the important players to the starting line-up.
While everybody thought it would be another usual day in the office for the defending Champions, Union Berlin had other ideas after gaining a quick lead through Grischa Promel's goal, resulting from a corner kick.
The hosts also caused further trouble to Bayern's defence as goalkeeper Manuel Neuer was called into action a few times before the end of the first half.
Robert Lewandowski put Bayern on level terms after pulling off an equaliser in the 67th minute, assisted by Kingsley Coman.
Lewandowksi has already scored thirteen goals in the Bundesliga this season, which makes him the league's top scorer at the moment, three goals ahead of Dortmund striker Erling Haaland. The Polish striker is in the contention for FIFA's best player award and has higher possibilities to become the winner.
Eric Choupo Moting had the chance to score the winner but he instead shot his shot wide, much to the disappointment of Bayern.
With the draw, Bayern haven't been without a win in the last games in Bundesliga, yet their position as the table-toppers remains unhinged.
This is the third draw of the season in Bundesliga for the Bavarians, while they have qualified to the round of 16 in the Champions League after finishing top in the group stage.