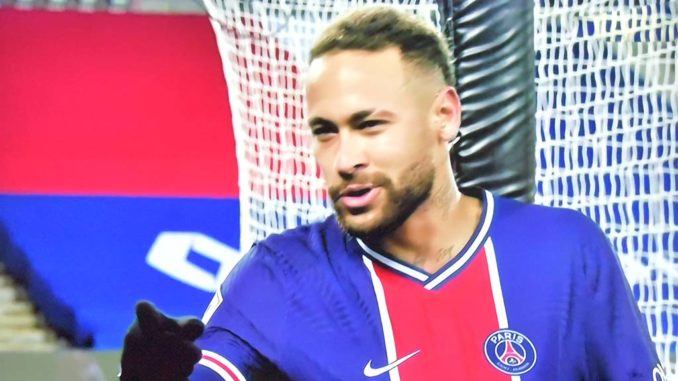 Neymar having second thoughts over PSG contract extension.
PSG ace Neymar has reportedly opted against signing a new deal at Parc des Princes as he eyes a return to his former club Barcelona.
It has been reported recently that the 28-year-old is on the verge of agreeing to a long-term deal with Les Parisiens after he had seemingly settled at the French Capital.
Now, the Brazilian forward awaits offers from the Catalan club as he still dreams of a reunion with Lionel Messi, who is leaning towards the prospect of extending his stay at the Nou Camp.
Barca are prioritising a move for a striker in the summer and they could miss out on expensive targets due to their financial crisis. Having said that, Neymar's return is almost impossible at the moment.
Neymar will delay his renewal as much as he can. In this way, he intends to give a few weeks to Barcelona so that they can shape a possible offer. In no case will he extend his relationship with his current club, without first having heard Barça. [@sport] #PSG#FCBlive
Neymar is delaying his renewal with PSG pending movement from Barcelona [sport]
Barca open talks to sign Depay on a free transfer
It looks like Ronaldo Koeman can get his hands at the long-time target Memphis Depay as reports state that the Catalan club has opened the talks with the Lyon forward over a free transfer.
However, there appears to be a stumbling block in the deal as the Catalans have offered only half the wages Depay was previously agreed to.
The 27-year-old was close to joining Barca last summer however even after the failed transfer Koeman kept his interest alive.
Further, Depay is also understood to be watched by a handful of clubs including Inter Milan, AC Milan, Atletico Madrid and Juventus.
The Dutch star has racked up 18 goals and 9 assists this season for Lyon, who are currently fourth in Ligue 1.
Memphis Depay's agent has already met with Mateu Alemany. Koeman continues to push for the player.
Barça is negotiating the signing of Memphis Depay. Mateu Alemany has already met with Depay's representatives. It is Ronald Koeman's wish to sign the player and Depay is very excited to come to Barcelona despite the poor financial conditions. [@OnzeTv3]