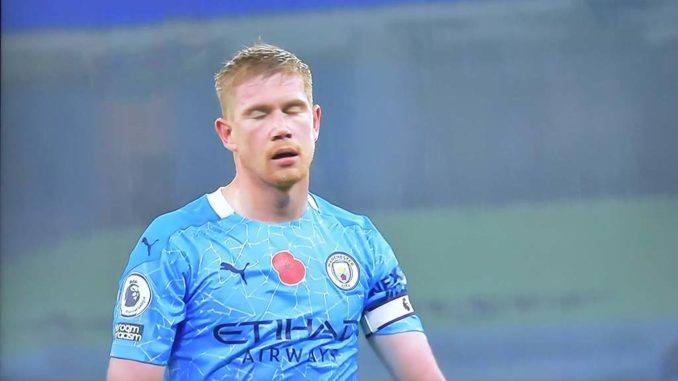 Manchester City midfielder Kevin De Bruyne has been demoted from his current role as the Manchester City vice-captain for this season.
The Belgian international was the vice-captain at the club last year but he has now dropped to the fourth choice after internal voting between the players.
Brazilian midfielder Fernandinho remains the captain of the club and German international Ilkay Gundogan has been promoted to the role of the vice captain with Ruben Dias now the third choice.
Manager Pep Guardiola has allowed the players and the staff to decide the captaincy roles over the last two years and it will be interesting to see how the decision affects De Bruyne.
The Belgian is undoubtedly one of the best players in the world and the last thing Manchester City would want is for him to become unhappy.
A player of his calibre deserves a key role in the squad and the decision to demote him with internal voting is quite surprising.
Despite his injury problems, he was a key player for Manchester City last season and he helped the Premier League club reach the finals of the Champions League and win the league title.
The decision to vote Fernandinho as the captain of the club makes sense. The Brazilian has been at the club longer than any of the starters and he is a key member of Pep Guardiola's first team.
However, the decision to remove De Bruyne as the second in command makes little sense. Gundogan is undoubtedly a quality player for the Premier League club but the German hasn't shown any exceptional leadership qualities that make him deserving of the role.