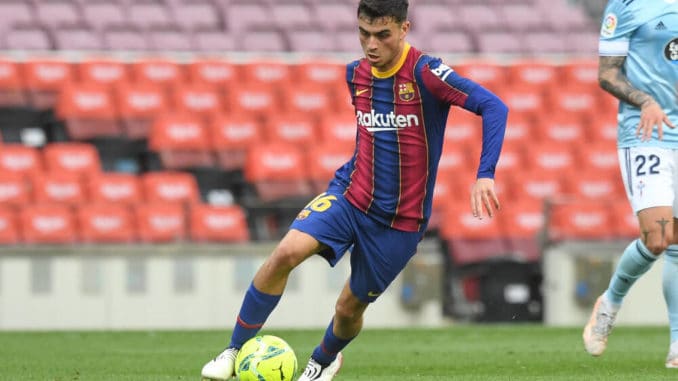 The former Barcelona boss has heaped praises on the 18-year-old for his heroics in Euros.
Spain's brilliant Euro 2020 campaign came to an end with a dismal defeat to Italy (via penalties) in the semi-finals.
Barcelona teenager Pedri has been a revelation of the tournament after putting on some impressive displays.
Even in the defeat against Azzurri, the 18-year-old had a flawless performance completing all of his passes while creating two big chances.
La Roja boss Luis Enrique has been left in awe with Pedri's showings and went on to claim that the former Las Palmas star is better than legendary midfielder Andres Iniesta at this age.
"It's unique what Pedri has done. People have not seen anything like this before, never. Andres Iniesta was not like this at 18-years-old."
Iniesta had earlier commented on Pedri's rise, stating he has a great potential to succeed at Barca.
Iniesta's verdict on Pedri: "It is clear that Pedri has a lot of potential. I believe that he is in an ideal place to continue developing, to continue expanding his ability. I wish him the best, and the important thing is that he is calm, that people also leave him alone, because he is young and has everything ahead of him.
"I am sure that if he does things the way he is doing them that he will continue to shine. I think the difference is when he goes out on the pitch, he enjoys the ball, and he doesn't look like he's 18! Therefore, the important thing is that he continues to grow because he sure has a great future at Barça."
Pedri caught everyone's eyes with his impressive debut season at the Nou Camp, becoming Ronald Koeman's trusted player. The situation is similar with the national team as Enrique has a lot of faith in the teenager after starting him in every game of Euros.
It is too early to comment on Pedri's comparison with Iniesta. However, the teenage prodigy has the potential to be one of the best in the world.