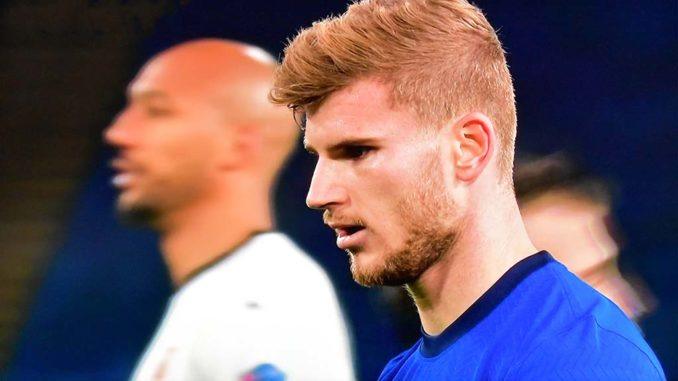 Chelsea striker Timo Werner has admitted he would be unable to play football if he focused on the many criticisms he receives from his doubters.
The 25-year-old has been in fine form for Germany in recent games. He scored two goals in his side's 4-0 win over North Macedonia in the World Cup qualifiers. The goal was his fifth in as many games for Germany and helped them become the first team to qualify for the World Cup in Qatar next year.
But it had not always been this way for Werner who struggled for club and country in the past.
Since he arrived from the Bundesliga, Werner has endured a frustrating spell in London. In his first season, the German scored just 12 times in 52 appearances and was the subject of mockery by many fans because of his many high-profile misses.
However, under the guidance of new Germany boss Hansi Flick, Werner is gradually finding the form that made Chelsea take out £53million to sign him from RB Leipzig.
With his goal-scoring form gradually returning, the player has revealed that he chooses to ignore his haters so that he can concentrate and play his football.
Speaking after Germany's victory over North Macedonia, he said: "It has to roll off you, because if I had been thinking too much about the days, then I would not have been able to play today.
"At some point, the barrel will be full. I know what I can do and so I go into every game with that mindset."
Werner also praised his national team coach Flick for the way he has helped him since he was appointed Germany coach. The former Bayern Munich boss has overseen an upturn in results for Germany, having won all the five games he has managed as Germany coach. Also, he has put his trust in Werner, who has repaid him with a string of impressive performances.
"He's very good for me," Werner said regarding his coach.
'"If a coach likes you and relies on you, it helps every player."