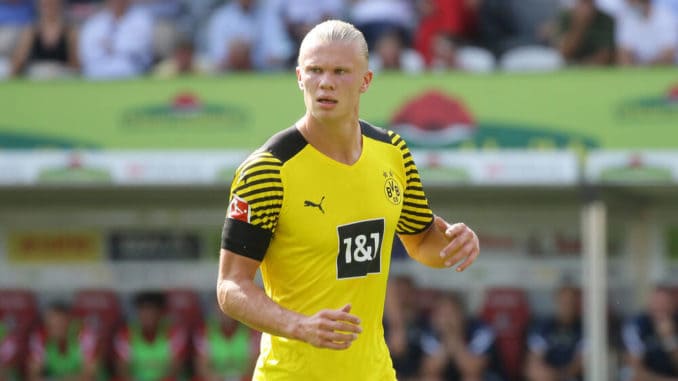 Man City agree on personal terms with Haaland
Manchester City are all set to sign the Borussia Dortmund striker Erling Haaland at the end of the season.
According to Daily Mail, the Premier League giants have already agreed on personal terms with a 21-year-old striker.
Meanwhile, a report from Sky Sports adds that Pep Guardiola's side will now trigger the £62m release clause in the striker's contract.
Haaland has already established himself as a world-class goal scorer and he could be an exceptional long term acquisition for Manchester City.
The Premier League giants are in need of a quality goal scorer after the departure of Sergio Aguero at the end of last season and Haaland could be his ideal long term replacement.
The striker's father played for Manchester City in the past and his connections to the Premier League club have played a key role in the move.
Real Madrid unwilling to accept Haaland's wage demands
Meanwhile, the player was heavily linked with a move to Santiago Bernabeu as well but a report from Goal.com claims that Real Madrid are reluctant to meet his wage demands because they are not keen on disrupting the atmosphere in the dressing room.
Haaland is reportedly demanding wages of around £500,000 a week, which would make him one of the highest earners at the club.
The Spanish club have a set wage structure and they are reluctant to pay the 21-year-old more than some of their key players.
The imbalance of wages could have caused a rift in the dressing room and affected the morale at the club.