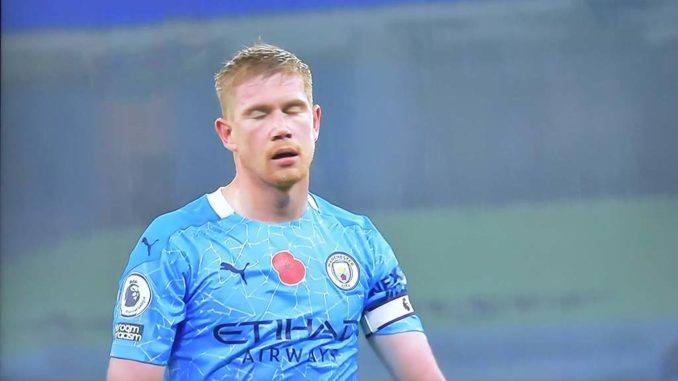 Manchester City midfielder Kevin De Bruyne has said that football will continue to ignore the welfare of players, ahead of another long season for club and country.
The Belgian superstar made his 52nd appearance of the 2021-22 campaign last time out in a 1-1 draw with Wales. And with Belgium playing in the Qatar World Cup this November, De Bruyne could play about 80 next season for the Red Devils and Manchester City if both teams perform well.
The City midfielder has always been critical of the number of games big players have to joggle in a season. He recently described the Nations League as 'unimportant' and highlighted the lack of rest for top players, which he estimated would amount to three weeks in 12 months.
"I know nothing is going to change," he reportedly said via Sportsmail.
"I have played three games at the top of my physical level in the Nations League for Belgium, so physically I am fine. But it just doesn't make any sense.
"You are never going to play 79, 80 games. It's not possible.
"But it's not only playing games, it's the training, it's the travelling, it's everything. Sometimes you go away and travel, but you do not play. It's even exhausting.
"With the Nations League, I can understand why you want to eliminate the friendly games, but sometimes it is also a good chance for other players to get an opportunity.
"I feel playing the Nations League for a lot of countries gives less opportunity (to fringe players) because the tournament feels a little bit more important than it actually is. Then maybe other guys can get a break."
Meanwhile, Belgium boss Roberto Martinez confirmed De Bruyne would not travel to Poland for the Red Devils' final game of this round of matches.
For Kevin De Bruyne, it can be assumed that Pep Guardiola and Roberto Martinez would take care about their main player and are not going to used in every matches. Manchester City boss is a big fan of rotation as he has huge ammunition in his disposal.
The same can be applicable for most of the big teams and famous names. The managers need to be cautious while using their best players.