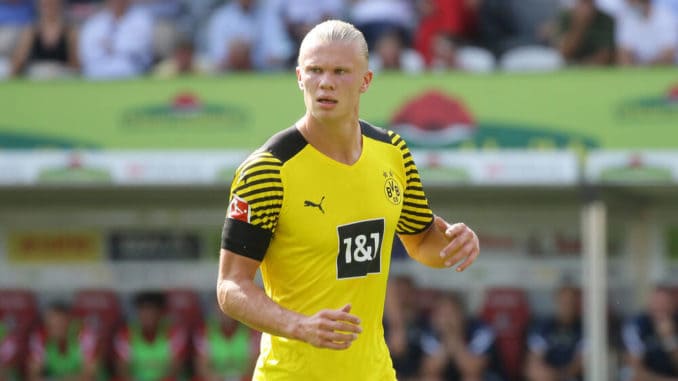 Borussia Dortmund striker Erling Haaland is expected to leave the German club at the end of this season and several European clubs are thought to be vying for his services.
According to a report from El Nacional, the player's agent Mino Raiola wants to take him to Barcelona next season.
The report adds that Real Madrid are very keen on securing the Norwegian striker's services and a plan to unite him with Kylian Mbappe at Santiago Bernabeu next summer.
However, the striker's father and his agent have already met Joan Laporta a few months ago and Barcelona are looking to bring him to Camp Nou so that he can spearhead their attack after the departure of Lionel Messi.
Real Madrid have the financial resources to pull off the transfer but Raiola is not too keen on taking his client to Madrid because he has a good relationship with the Barcelona president Joan Laporta.
Apparently, the player's agent is trying to convince him that he could be overshadowed by Kylian Mbappe at Real Madrid and he would be the undisputed starter and the star of Barcelona if he moved to Camp Nou instead.
Haaland is one of the best strikers on the planet and he would certainly improve Barcelona immensely in the final third. The Catalan giants have struggled in the final third since the departure of Lionel Messi and new signings like Sergio Aguero have struggled to deliver because of injury problems.
Haaland is thought to be keen on a move to the Premier League as well and it remains to be seen whether the likes of Real Madrid and Barcelona can fend off the competition from the cash-rich English clubs next summer.