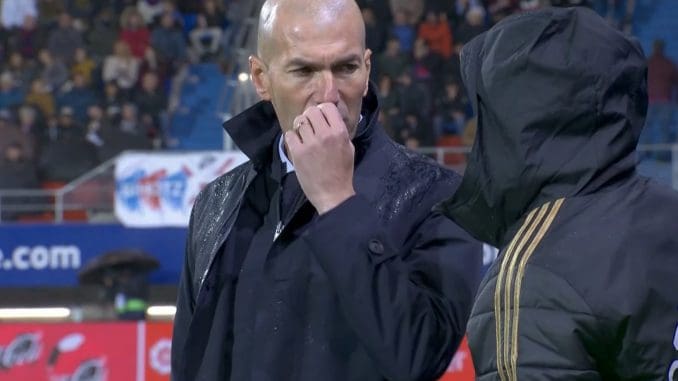 Real Madrid crashed out of the Champions League last night after a defeat to Manchester City. Los Blancos lost both legs 2-1 and they will be thoroughly disappointed with the performance last night.
Real Madrid were irresponsible at the back and City were gifted two goals on the night. It will be interesting to see how the Spanish giants bounce back from this next season.
Regardless of the Champions League disappointment, they have had a good season and they managed to win the La Liga.
At one point, it seemed like they will be challenging for a top-four place and then Zidane came in and turned things around for them.
A series of impressive displays allowed them to get back into the title race and they ended up winning the league eventually.
Zidane has now been asked about his future how the Champions League loss could affect his time at the club.
The Frenchman revealed that he is the manager of the club and it will stay that way unless something extraordinary happens in the coming months.
It will be interesting to see if Los Blancos persist with him as their coach next year. He has been the most successful manager in the world since taking over at Bernabeu and getting rid of him would be surprising and foolish from the club.
Zidane said to the media: "Well, I'm here, I'm Madrid's coach until something happens which is out of the ordinary. I'm here, of course. You don't have to think anything. I am the coach of Madrid, and that's it. There are no more questions to ask in this regard. Now we are all going to rest and we will return to have a great season."