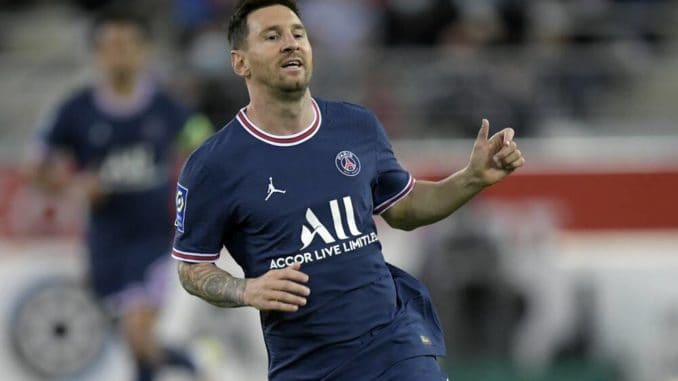 The Argentine talisman shockingly left Barcelona for the French giants in the summer transfer window.
Lionel Messi's transfer was one of the shocking things that happened in the summer transfer window as Barcelona failed to keep hold of him due to La Liga's salary cap rules.
PSG came knocking at Messi's door quickly and managed to sign him for free in one of the best free transfers in history. Perhaps, Les Parisiens were the only club who were ready to afford the Argentine's astronomical salary demands.
The 34-year-old has signed a two-year deal at the French capital club with an option for another year.
Now, the Copa America 2021 winner's lucrative contract details have been revealed. He will earn around 30m euros in his first year and 40m euros for the next couple of years, thus making it a total of 110m euros.
Messi's acquisition was the cherry on the cake for Les Parisiens, who had managed to sign the likes of Sergio Ramos, Georginio Wijnaldum, Achraf Hakimi, Nuno Mendes, Gianluigi Buffon.
With a star-studded squad at his disposal and most importantly a dangerous frontline of Messi, Mbappe and Neymar, PSG manager Mauricio Pochettino is looking to end the hoodoo in the Champions League.
However, Paris Saint-Germain got off to a sedate start to this season's UCL after being held to a draw by Belgian minnows Club Brugge.
The MNM trio failed to exceed the expectations and Messi couldn't impact the game in his Champions League debut with PSG.
On the other hand, PSG have made a perfect start to the Ligue 1, winning all of their four games so far.