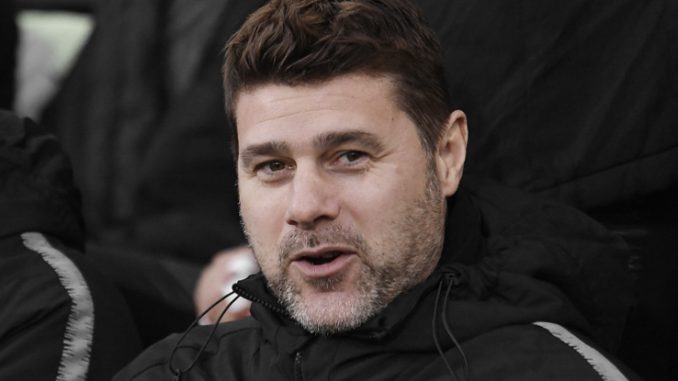 Mauricio Pochettino's PSG suffered a 2-1 defeat to Man City in the Champions League.
PSG boss Mauricio Pochettino has been heavily linked with the managerial position at Manchester United.
Amid the speculations, Pochettino's star-studded PSG suffered a 2-1 defeat to Manchester City in the Champions League.
Following the defeat, Former Liverpool star and CBS pundit Jamie Carragher urged the Argentine manager to leave the French capital in favour of a move to Old Trafford.
Carragher said (h/t Daily Mail): "Pochettino has got to get out of that club. If he's got the chance to go to Manchester United… I'd be gone tomorrow. I honestly would and it's because of those three stars [Lionel Messi, Kylian Mbappe and Neymar]."
Former Premier League icon Michael Owen also offered similar thoughts on Pochettino, stating that the Argentine could do a better job at Man Utd than at PSG.
Owen also added that Pochettino is being forced to play all three Kylian Mbappe, Neymar and Lionel Messi in the same line-up.
The BT Sports pundit said: "His (Pochettino's) hands are tied. He can't drop Neymar, Kylian Mbappe and Lionel Messi. Of course, they are good enough but playing like that they won't win the Champions League.
"I think Poch can probably do more with the Manchester United team than he can the PSG team. The PSG team pick themselves but can you mould them into a winning team? I'm not sure. I think you can with Manchester United."
Prior to the game, the former Tottenham manager shrugged off Man Utd's rumours, insisting that he is focused on his current role at Paris Saint-Germain.