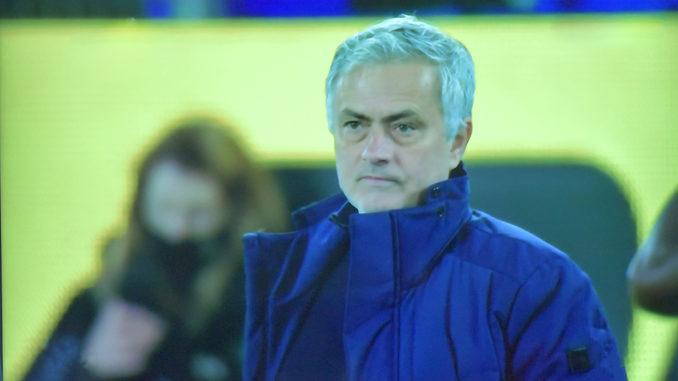 Tottenham have parted ways with manager Jose Mourinho after a disappointing set of results in recent months.
The Londoners are due to play Manchester City in the final of the Carabao Cup later this week and the timing of Mourinho's departure is quite surprising.
The League Cup was the Portuguese manager's best chance of ending Tottenham's trophy drought.
It appears that Ryan Mason and Chris Powell will take charge of the London club until the end of the season and then a permanent manager will be appointed.
Spurs have been linked with a move for the RB Leipzig manager Julian Nagelsmann in recent months and it remains to be seen who comes in to replace Mourinho next season.
Tottenham recently signed up for the European Super League along with five other Premier League clubs.
Jose Mourinho has been heavily backed in the transfer market at the start of the season but the Portuguese manager has failed to get the best out of his new signings and Tottenham are struggling to finish in the top four.
Furthermore, the Londoners have been quite disappointing in the European competitions and it is understandable why Daniel Levy has chosen to get rid of Mourinho.
Apparently, the club are thought to be disappointed with Mourinho's treatment of certain players. The Spurs boss has chosen to criticize the likes of Dele Alli publicly and the 24-year-old has been frozen out of the first team as well.
Mourinho has failed to get the best out of Gareth Bale as well. 
Jose and his coaching staff have been with us through some of our most challenging times as a Club. Jose is a true professional who showed enormous resilience during the pandemic. On a personal level I have enjoyed working with him and regret that things have not worked out as we both had envisaged. He will always be welcome here and we should like to thank him and his coaching staff for their contribution.

Daniel Levy on Jose Mourinho
The Club can today announce that Jose Mourinho and his coaching staff Joao Sacramento, Nuno Santos, Carlos Lalin and Giovanni Cerra have been relieved of their duties.
Jose Mourinho is fired. He is the first of the European Super League managers to lose their job.
2007: Chelsea, £18m 
2012: Real Madrid, £17m 
2015: Chelsea, £12.5m 
2018: Man Utd, £15m 
2021: Tottenham, £30m 
José Mourinho has been paid total of £93.5m for his sackings in football.