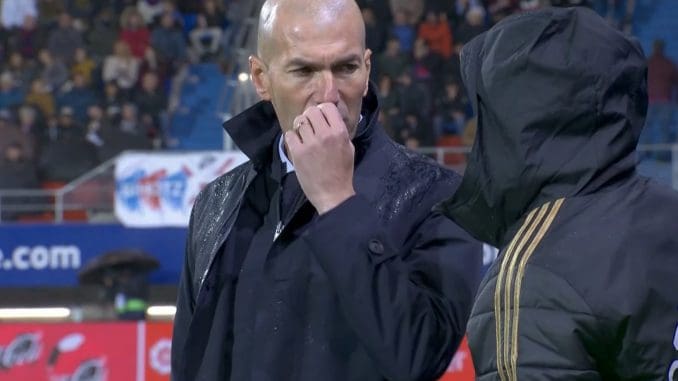 Gareth Bale is pushing his club and manager Zinedine Zidane to the point of no return in Real Madrid. Bale celebrated with a banner along with teammates yesterday after Wales qualify for the main draw of Euro 2020. The Banner was a Wales flag, printed "Wales, Golf, Madrid – In that order" on it.
Apparently, the celebration intended to take a jibe at Real Madrid. The flag was taken from the crowd after Welsh fans made a slogan out of comments made by former Real Madrid player Predrag Mijatovic during an interview with the Spanish radio station Cadena Ser last month. When Bale was asked about this, he replied, "I find it hilarious, to be honest."
Going by the previous statement from the club, Bale had an injury during his last international engagement, and hence, he refrains from La Liga matches during this period. He seems not to miss any opportunity to irk Madrid fans as he stated, "I have more excitement playing for Wales."
Context of the Slogan
A few days back, the line was first quoted by former Real Madrid player, "Bale thinks first about the Wales national team, then about golf and then about Madrid," said Mijatovic.
Again, it all started with Real Madrid goalkeeper Thibaut Courtois referring him a golfer, indicating his love for golf and less social interactions, which the Wales captain is accused of.
Reaction in Madrid
Gareth Bale and whole Wales team were ecstatic over win against Hungary and subsequent qualification to the Euro 2020 main round. One may argue that he seemed keen not to hold it, but he certainly did not attempt to distance himself from what is now being interpreted as an insult in Madrid.
"Bale knows he can only leave Madrid in January by pushing the boundaries, but this is getting completely out of hand," wrote Diario AS journalist Manu Sainz.
"Bale is finished in Madrid. Confirmed," wrote Josep Pedrerol of El Chiringuito TV.
Nevertheless, a section in Real Madrid believe the storm surrounding Bale and his lifestyle is more driven by the media than reality.
Zidane Reaction
It is now confirmed that Bale would be staying in Madrid this season. So after some fierce statements during the press conference, Zidane chose to cool the conflict between them so that their relationship didn't affect the group.
Zidane wants a united Real Madrid and knows that internal frictions can prevent success, and he knows how much he can contribute on a sporting level. Perhaps he started preparing his squad for life after Gareth Bale. According to one report, Zidane may insist on Bale training alone, once he returns to Madrid.
In short, Zidane isn't going to respond to the Bale's mockery with the Banner. Officially he reinstated that Gareth Bale is one of the most valuable players and is eager to get his full squad back.
What's Next for Bale
After a poor start in Real Madrid this season, things have started falling in place for Zizue. With Valverde slowly but steadily sealing his position in mid-field, Zidane looks more confident with the middle.
Earlier his signing, Eden Hazard used to look out of place during the first few matches in Real Madrid. Now, he looked synchronized with time tested Kareem Benzema in the last few games. The way Rodrigo is coming up should be more than satisfactory for Zidane. He scored a hat-trick in a champions league match, and it was an indication of what lies ahead.
Bale's time in Madrid does not look bright anymore. Any call from Manchester United or his old club spur can only extend his stay in the European league. He seems to be keen to move for the Chinese Super League in the next transfer window.