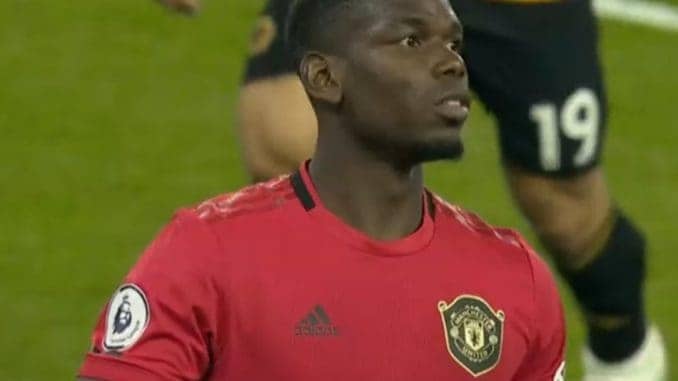 Paul Pogba met with Real Madrid boss Zinedine Zidane – fuelling fresh speculation over the Manchester United star's future. Pogba and Zidane – both World Cup winners for France – conversed by a pool in Dubai shortly after meeting up during the international break.
United star Pogba, who will miss Sunday's encounter with Premier League leaders Liverpool with an ankle injury, has been recuperating in the Middle East during the break in the domestic schedule.
Pogba's agent, Mino Raiola, declared Pogba's desire to leave United, with the player himself admitting it may be time for "a new challenge." United stood firm in the face of Real's efforts to sign their star player, who still has two years plus the option of an extra 12 months on his current contract.
Zidane has made no secret of his desire to take Pogba to the Santiago Bernabeu and pursued a summer switch – only to fail to convince Florentino Perez to spend big on the midfielder. The Madrid supremo preferred to move for Christian Eriksen in the summer, with the Spurs midfielder cheaper amid a contract in its final year.
Real Madrid boss Zidane was in the Middle East speaking at a conference relating to the integration of Artificial Intelligence in the sports industry. The three-time Champions League-winning coach was one of the star attractions at the Dubai Artificial Intelligence in Sports (DAIS) exhibition.
Zidane preferred to sign ₤ 89million star Pogba in the summer, nevertheless United rejected Real's interest in the midfielder, asserting the 26-year-old was not for sale.
Paul Pogba has been in Dubai during the international break, after being left out of the France team due to injury. The ex-Juventus star missed five of United's last seven games and will again be missing against the league leaders.
Solskjaer says Paul Pogba is committed to United
"I've never heard Paul say he doesn't want to be here," he told a news conference. "Paul is part of our plan going forward, and Paul knows that. I've spoken to Paul many times. He's been playing through pain barriers. He's been criticized right, left and center, but he came back, [against] Rochdale, Arsenal, he could easily have opted not to play them, but he wanted to play them. He wanted to try to get back, it was too painful, so we had that scan, and now he's on the way back, he's mending, he's recovering, he's been on a few days off from working, and there's a picture. That's the way it is with Man United. I don't have any problem with that at all."
Earlier Solskjaer allowed Romelu Lukaku and Alexis Sánchez to leave Manchester United without proper replacements. He has previously said he would not keep a player at United against his will while he attempts to create a more desirable mentality within the squad.