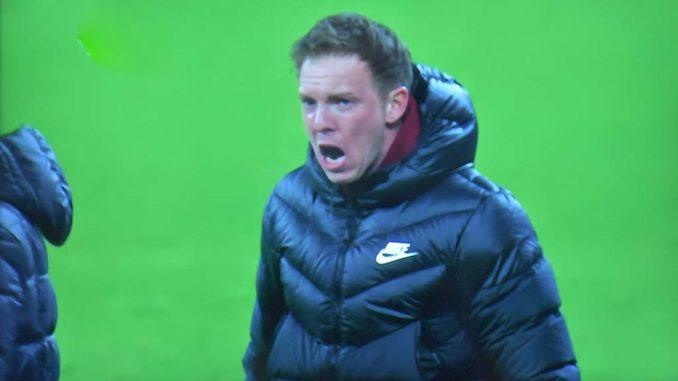 Bayern Munich are interested in appointing Julian Nagelsmann as their next manager.
The RB Leipzig manager has been linked with a move to Premier League side Tottenham as well, but it is believed that the German champions have already opened talks to sign the highly-rated 33-year-old.
According to reports, Nagelsmann has informed RB Leipzig that he wants to leave the club at the end of this season, but it will take a fee of around €15 million to sign him.
It will be interesting to see if Tottenham can hijack Bayern's move for Nagelsmann and appoint him as their new manager next season.
Spurs sacked Jose Mourinho earlier in the season after a poor run of results, and former midfielder Ryan Mason is currently the interim boss at the London club.
It is believed that Julian Nagelsmann is a top target for Daniel Levy, and the manager has indicated a willingness to join the Premier League club in the past.
However, Bayern Munich are a much more attractive project with far better players, and Nagelsmann is more likely to choose them over Spurs.
Nagelsmann has done an exceptional job at RB Leipzig, and he could prove to be a quality appointment for Bayern Munich, who are set to lose Hansi Flick this summer.
The German manager will leave at the end of this season, and he has been linked with the national team job in recent weeks.
Flick has helped Bayern when every trophy at club level. It will be interesting to see if Nagelsmann can replace him properly and continue the winning tradition at the Bavarian club next season.
Confirmed: Negotiations between RB Leipzig & FC Bayern have started. Julian Nagelsmann wants to go to Bayern. He already informed his club about his transfer wish, sources tell @SPORT1. But: RB now wants €30m. €15-20m one week before. Would be a world record.
Source close to Julian Nagelsmann tells me that he has previously had "an active interest" in Spurs as his English club (just as a fan I'm told). It would be "a perfect match" in their words. Will have more tonight on @ESPNFC.