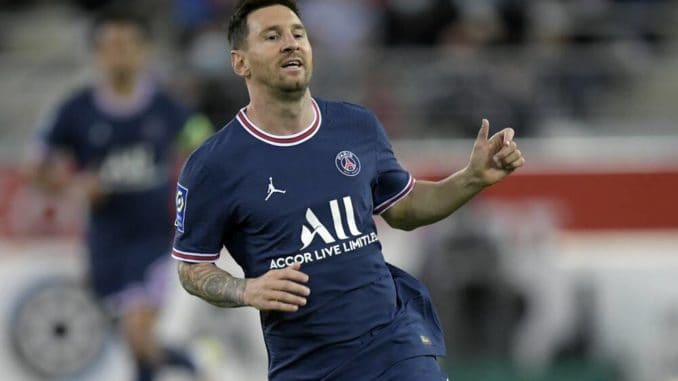 The former Barcelona star cut a frustrated figure after being taken off last night against Lyon.
PSG managed to pick up a 2-1 win against Lyon in last night's Ligue 1 fixture at Parc des Princes.
Mauro Icardi scored a late winner to help Les Parisiens continue their unbeaten run in Ligue 1 this season.
However, Lionel Messi's strange substitution midway through the game raised everyone's eyebrows.
The Argentine superstar made his home debut with PSG last night and he cut a frustrated figure – he refused to shake hands with manager Mauricio Pochettino – when he was taken off the pitch in the final quarter.
Now, the Argentine manager has spoken about the controversial decision, stating that he took the former Barcelona star off as a precautionary measure.
The former Tottenham boss said: "I took the decision to take Leo off to protect him for possible injuries. We have important games coming up and we want to protect him.
"These are decisions that we make for the good of the team. Everyone knows we have great players.
"We have a very rich squad of 35 players. Then we have to make choices. With the 11 who must start and then we have to make decisions during the game."
Pochettino also added that Messi completely understood the decision: "Sometimes these choices pay off and sometimes they don't.
"But that's why we're standing in front of the bench thinking about what to do. And those decisions that you have to make, whether things go well or not. Whether you like it or not.
"Afterwards, Messi told me he was fine with the decision."
Messi made his first full start for Paris Saint-Germain in the 1-1 draw against Club Brugge in the Champions League last week.