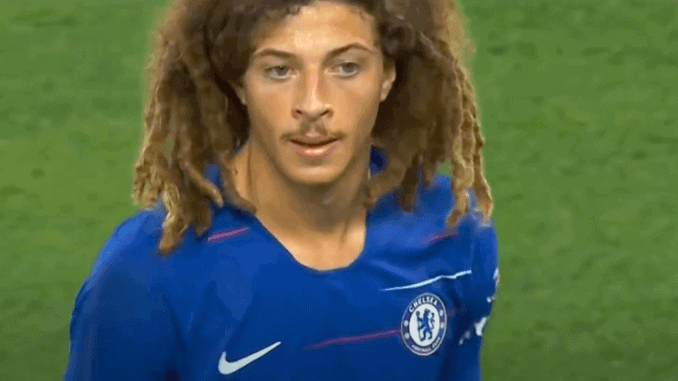 Chelsea defender Ethan Ampadu has joined Sheffield United on a loan for the next season.
The 19-year-old defender is highly rated at the club And he needs to play regular first-team football in order to continue his development.
Ethan Ampadu is like unlikely to get that opportunity at Chelsea and a loan move should prove to be ideal for him at this stage of his career.
Chelsea have already signed Thiago Silva to boost their defensive options and the Brazilian's arrival has pushed the 19-year-old defender further down the pecking order at Stamford Bridge.
Sheffield United could help him improve as a player with regular first-team football and he could return as a better defender next summer.
The 19-year-old was on loan at RB Leipzig last season and he managed to impress in Germany. He will be hoping to prove his quality in the Premier League now.
The youngster is capable of playing as a centre back or a midfielder and he's already a key player for his country.
Ethan Ampadu has managed to establish himself as a regular starter for the Welsh national team and he will be hoping to do so at the club level now.
Sheffield United have a talented squad and a quality manager like Chris Wilder. Ampadu should benefit from working under him next season.
The Blades finished ninth in the Premier League last season following their promotion from the championship.