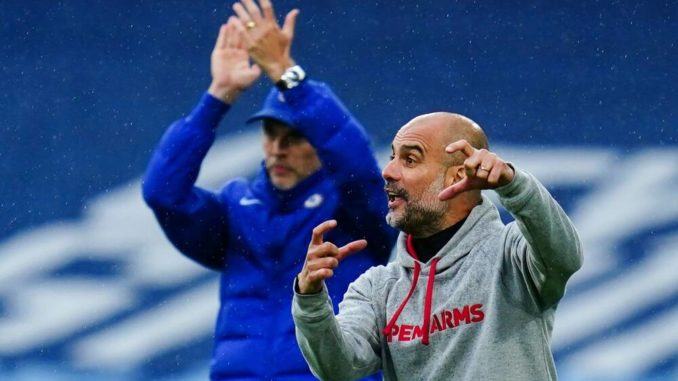 Chelsea are set to take on Liverpool in the Premier League on Sunday night, and manager Thomas Tuchel has compared the title race in England to that of the one in Germany.
Tuchel was up against Pep Guardiola's relentless Bayern Munich during his time in the Bundesliga with Borussia Dortmund. The Chelsea manager feels that the situation is quite similar at Chelsea as well.
However, he is unwilling to give up on the title race, and Chelsea will do everything in their power to make Manchester City underperform in the coming weeks.
Furthermore, Tuchel also explained that Liverpool manager Jurgen Klopp is doing his best to put pressure on Manchester City. The likes of Chelsea and Liverpool will not give up on the title race anytime soon.
He said: "There is quality all over in the club [City]. Not only in the squad but with the management and how the club is run.
"We have to dig in and have to go through this because this is part of the process of closing the gap. We don't like it; everyone here wants to make it happen fast, everyone wants to have a close title race.
"Two or three weeks ago, we had a super close title race. Now we have lost the edge a little bit, I think, because of circumstances that we cannot influence and that gave them a certain advantage and a certain leap. They have five or six years now of consistency. That makes it hard. It doesn't make it impossible.
"As long as I'm here in my Borussia, Chelsea, I will do nothing else than make other teams underperform. We will even try to make Manchester City underperform. We will not stop.
"And Jurgen [Klopp], I'm pretty sure he will do the same to get the best out of Liverpool. And we, here, out of Chelsea. We will not stop chasing; we will not stop believing or stop doing this. Maybe the difference to the situation right now in the Bundesliga is we have the belief."
Manchester City have a significant lead at the top of the table right now. It seems pretty unlikely that the likes of Liverpool and Chelsea will be able to catch up unless there is a significant dip in form from the defending champions.
Pep Guardiola has turned Manchester City into a juggernaut since his arrival, and the Premier League club have been relentless in their pursuit of domestic trophies.
It will be interesting to see whether Manchester City can go one step further and secure European glory by winning the Champions League this year.