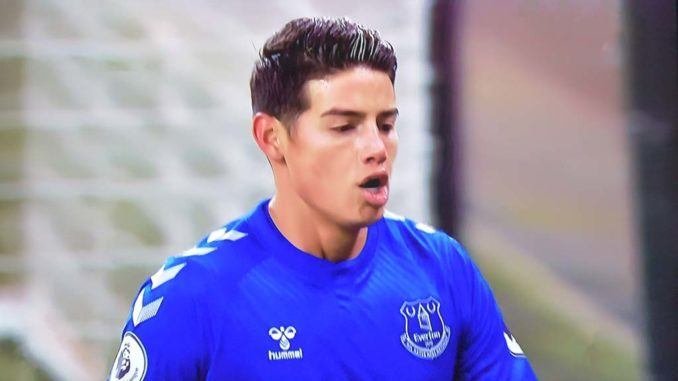 Everton picked up a 2-1 win over Wolverhampton Wanderers in the Premier League earlier tonight.
Alex Iwobi gave the Toffees their lead six minutes into the game after he fired in Lucas Digne's cross from close range.
Portuguese international Ruben Neves scored the equaliser for Wolverhampton Wanderers eight minutes later with a volley from Ryan Ait Nouri's cross.
Michael Keane scored the winning goal on the 77th minute with a towering header from 6 yards out. The defender was picked out in the box by Andre Gomes with a pinpoint cross.
Everton have now picked up their third consecutive Premier League away win and Carlo Ancelotti will be delighted with the outcome despite his side's injury issues.
Wolverhampton Wanderers came close to scoring the equaliser but Ruben Neves managed to hit the outside of the post with a free kick.
Everton are up to 4th in the Premier League table with 32 points from 17 matches and they are four points adrift of league leaders Manchester United.
Meanwhile, Wolverhampton Wanderers are 14th in the League table with 22 points from 18 matches.
Everton have made a very impressive start to the Premier League season this year and they will be hoping to challenge for European qualification.
Carlo Ancelotti will be hoping to have his key players back from injury in the coming weeks so that Everton and push for a top four finish.