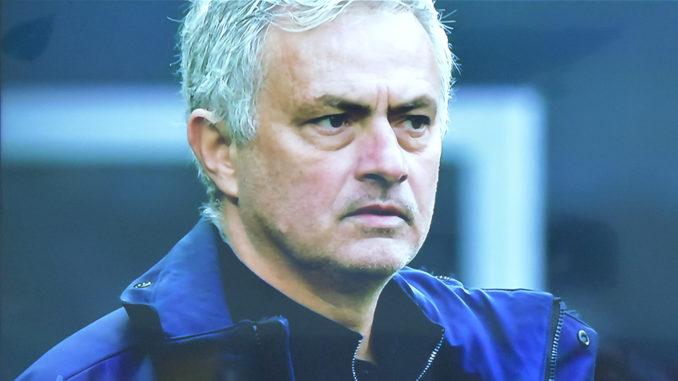 Jose Mourinho took over as the Roma manager earlier today, and in his first press conference for the club, he has hit out at the likes of Ole Gunnar Solskjaer and Daniel Levy.
The Portuguese manager revealed that he is a victim of how people perceive him, and his spells at Manchester United and Tottenham were labelled as disasters despite winning trophies.
It will be interesting to see if he can justify the excitement surrounding his appointment by delivering a successful season at Roma now.
The former Manchester United manager won three titles during his time at Old Trafford, and he reached a cup final with Tottenham, which he was not allowed to manage.
Mourinho revealed that a disastrous season for him is a success for most other managers.
It was probably an indirect dig at the current Manchester United manager Ole Gunnar Solskjaer who has failed to win a single trophy with the Old Trafford outfit so far. Still, his spell has been perceived as a success so far.
"I am a victim of how people look at me," Mourinho said at his press conference unveiling. "At Manchester, three titles (United also won the Community Shield), and it was a disaster. At Tottenham, they didn't keep me for the final and, for me, a disaster. What is a disaster for me is a success for others."
"The criticisms? I have nothing to answer. My last three clubs. Scudetto (title) with Chelsea, three cups with United, a final with Tottenham. What for me is a disaster someone has never done in their life. That's how it is. It's my fault."
The Roma manager seemed unhappy with Daniel Levy's decision to sack him six days before the League Cup final as well. Tottenham brought "the Special One" in the quest for silverware, and getting rid of the manager who is known for the knack of winning, immediately before a final shocked everyone.
He was the one who guided the Londoners to the final, and he should have been given the opportunity to manage the side against Manchester City.
Tottenham ended up losing the cup final with Ryan Mason in charge, and one has to wonder what could have been if Mourinho was at the helm on the day.