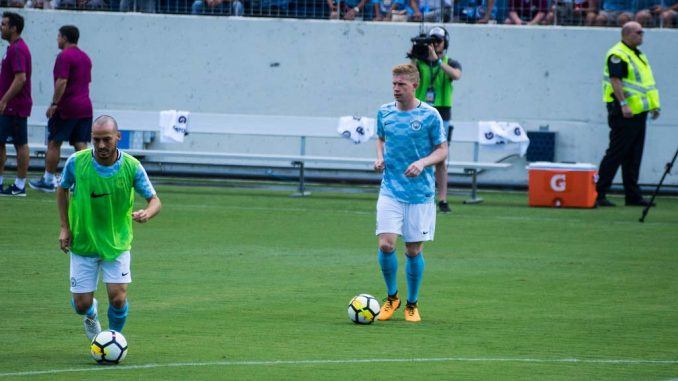 Manchester City midfielder Kevin de Bruyne has been linked with a move away from the club this summer.
However, the player's agent has quashed such rumours now.
Manchester City could be banned from European football for the next two seasons and it was stated in the media that the key players could look to move on in search of Champions League football.
De Bruyne's agent claims that the player has a long term contract at the club and he is going nowhere.
The Manchester City star's agent said: "He still has a three-year contract with a team that belongs at the top – in a club and a city where Kevin feels good and appreciated.
"Of course, there is always interest from other clubs but KDB is not thinking about a transfer right now.
"He has three years left on contract with a top club and feels very valued by the city and the club. 90 per cent of all articles are bull****.
"There is always an informal interest for a good player in the football world, whether this is KDB or Lionel Messi or Cristiano Ronaldo or Antoine Griezmann."
These comments will certainly come as a boost to the Manchester City fans who would have been worried about losing their best players if the ban comes into effect.
Currently, City are waiting to find out their fate and CAS will decide whether to uphold or overturn the ban later this month.
The Premier League giants have been punished by UEFA for breaching the financial fairplay rules.