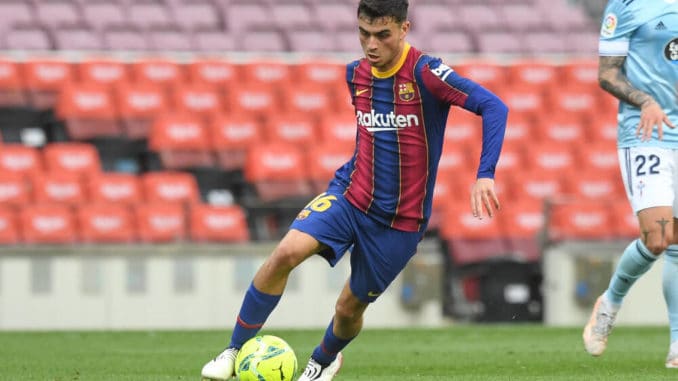 Barcelona midfielder Pedri has been linked with a £70m move to Liverpool this summer.
According to reports, the midfielder is on Liverpool's radar to replace the Dutch international Gini Wijnaldum.
The 30-year-old recently signed for Paris Saint-Germain on a free transfer, and the Reds are looking to bring in quality replacements.
The 18-year-old Barcelona midfielder had a fantastic campaign in the Spanish league last year. He has managed to keep top-class players like Thiago Alcantara out of the Spanish starting lineup during the European Championships.
The midfielder has been dubbed as the new Andres Iniesta because of his playing style and enormous potential.
It is highly unlikely that Barcelona will sanction his departure anytime soon, and it will be interesting to see if Liverpool come forward with a lucrative offer for the midfielder in the coming weeks.
The midfielder is highly rated at the Spanish club and in his country's national team set up as well.
Alvaro Morata and Fabregas praised Pedri
Recently Alvaro Morata heaped praise on the Barcelona youngster and claimed that the midfielder has a tremendous personality and attitude. He will go down as one of the best players in the history of Spanish football.
Morata said: "Pedri has me hallucinating. He plays as if he were 40 years old. There are players who need a long time to manage pressure. Others have it as standard. Very few have his personality and attitude. He will be one of the best in the history of Spain."
Meanwhile, former Barcelona midfielder Cesc Fabregas has also lavished praise on the youngster.
Fabregas believes that Pedri is an exceptional talent who will develop into a superstar in coming days.
Fabregas added: "He played a fantastic season for Barcelona. I mean, he's only 18. We cannot forget that. He's a special talent, and I think he'll be a superstar in the near future."