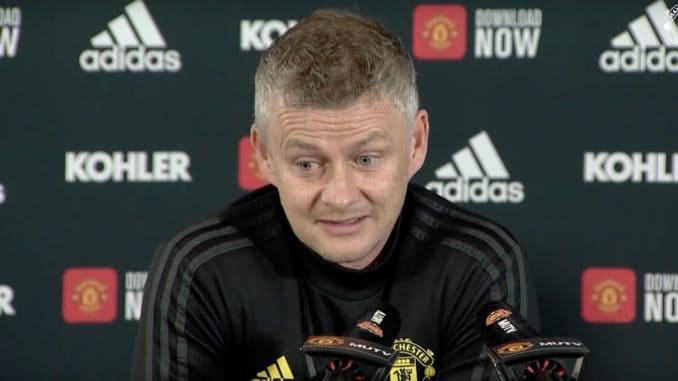 The Red Devils were beaten at home by Arsenal on Sunday
Ole Gunnar Solskjaer has responded to Roy Keane's criticism on Manchester United following the debacle against Arsenal, losing 1-0 at Old Trafford.
Former player Roy Keane had censured the Red Devils for their poor performance, even stating that Solskjaer could get sacked.
Keane said, "I judge the players by their actions and I just don't see it. I never looked at a manager expecting to motivate me, that comes from within.
"Ole will lose his job working with these players, as night follows day – that's what is going to happen."
The United squad weren't also sparred as Keane raised questions over the consistency of some players.
The Irishman added, "Where do you want me to start? A lack of energy, of enthusiasm, and a real lack of quality. That really concerned me. No quality, no composure.
"Some of the performances were really poor. Have they turned a corner? It's the longest corner ever. I am just not convinced by these players.
"I don't see any leaders out there. There's a real lack of quality. There's a long way back for this club."
Solskjaer has responded to Keane's comments as the Norwegian's complaints are also the same.
"Well, in the first half there were no tackles, no fighting. In football now you have got to create atmosphere yourself," said the United boss.
"These games against Arsenal were always fierce, tackles flying.
We didn't have the tempo or intensity today I think, absolutely, and I was disappointed for the first half performance.
"In the second half I thought we were better. Unfortunately, they got the penalty and we just couldn't produce the response."
United were off to a poor start to the Premier League this season, currently 15th in the table. Meanwhile, their form in the Champions League is an antithesis, having won both the games against PSG and Leipzig.