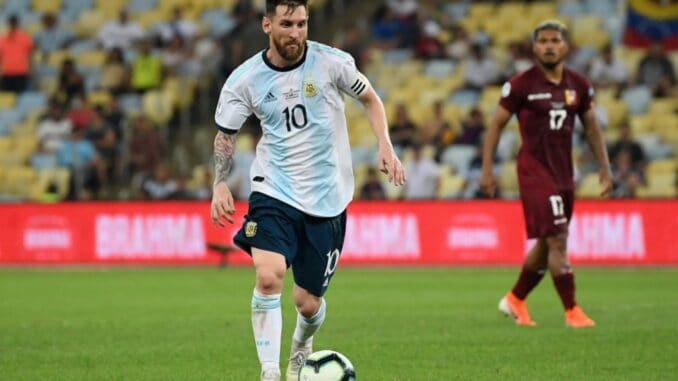 Australia coach Graham Arnold has admitted that his Australian team were left in awe of Lionel Messi's brilliance in the Socceroos' narrow 2-1 loss to Argentina.
Australia were beaten 2-1 by Messi's side, thanks to goals from the PSG talisman and Manchester City's Julian Alvarez.
The result sent the Socceroos crashing out of the tournament in the round of 16 after recording two wins against Denmark and Tunisia.
Speaking after the game as reported by Sportsmail, the head coach praised Messi for his brilliant goal against his side, stating that the seven-time Ballon d'Or winner is one of the greatest players of all time.
"He's one of the greatest ever," Arnold said.
"We really worked hard not to be in awe of him, because of the great player he is.
"But wow, he's remarkable.
"I had the privilege of playing against Diego Maradona, and now coaching against Messi – they're both wonderful players and Argentina should be so proud and happy to have players of that calibre."
The coach also defended goalkeeper Mathew Ryan, who was at fault for the Albiceleste's second goal after 57 minutes.
The F.C. Copenhagen goalie lost possession in his box following pressure from Rodrigo De Paul, allowing Julian Alvarez to sweep in and roll the ball into the empty net to double Argentina's lead.
Despite the mistake, Arnold defended his keeper.
"Everyone makes mistakes,' the 59-year-old said after the game. 'He's been a fantastic captain and fantastic player."
Ryan himself admitted his mistake was costly.
"It hurts a lot," he said.
"It's hard, it's tough. You feel an array of negative emotions. You've just got to keep bouncing back. That's life's way of throwing your harshest lessons."