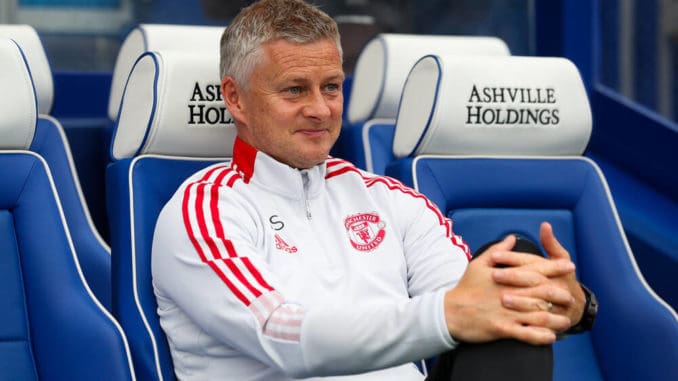 Manchester United salvaged a 2-2 draw against Atalanta in the Champions League last night.
Cristiano Ronaldos' brace, including an injury-time equaliser, literally saved Ole Gunnar Solskjaer's job.
The Norwegian manager has been under mounting pressure due to United's lacklustre form this season.
Following the 5-0 humiliation to Liverpool at Old Trafford weeks ago, rumours circulated about his sacking. However, United decided to stick with Solskjaer for the away game against Tottenham Hotspur last week.
As it turned out, the Red Devils thrashed Spurs 3-0 and Solskjaer found some breathing space. Following last night's result against Atalanta, the Norwegian seems to have saved himself some time to continue as United's boss.
Surprisingly, former West Ham footballer Shaka Hislop's prediction on Solskjaer's fortunes is proving out to be true. He had stated that United would get a comprehensive win against Spur and would draw against Atalanta.
Hislop also added that the Red Devils would end up short against rivals Manchester City in the derby, which will be played this weekend.
How long can Ronaldo save Solskjaer's blushes?
It wouldn't be a stretch to say that if it weren't for Cristiano Ronaldo, Solskjaer could have been long gone from Old Trafford.
The Portuguese superstar looks like the only ray of hope in an otherwise lacklustre season for the Red Devils.
The 36-year-old, who has 9 games in 11 games this season, has come up clutch on many occasions this term. In addition, Ronaldo scored some last-gasp goals against Villarreal and Atalanta( both home and away legs) to save Solskjaer's job.
But there were occasions like against Leicester City and Liverpool, where Ronaldo's presence couldn't prevent United from utter humiliation.
Those results showed that Solskjaer's can't rely on star players like Ronaldo and Bruno Fernandes all along and instead, he needs to build a winning unit.
United will be up against Man City in their next Premier League game and the result will have a huge say on Solskjaer's future.
United are short of options to find a successor for Solskjaer
United's win over Spurs led to the sacking of Nuno Santo and the North Londoners have now appointed Antonio Conte as their new manager.
The irony is United had identified Conte as the ideal candidate to replace Solskjaer should the latter leave Old Trafford.
Now, the Red Devils are deprived of options if they are to find a successor to the 48-year-old. Mauricio Pochettino's name is on the wishlist but he is currently tied to a contract at PSG. Zinedine Zidane, who has been linked with a move to Old Trafford, is said to be interested in becoming the manager of Paris Saint-Germain.