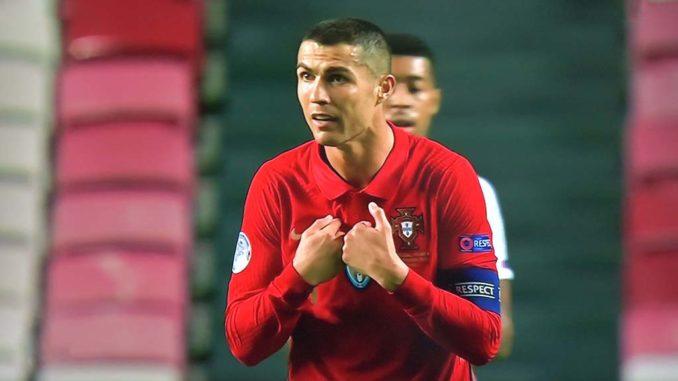 The Portuguese attacker takes scheduled naps up to 5 times per day rather than sleeping the entire night.
Cristiano Ronaldo is best known for his physical fitness in addition to his footballing abilities.
At the age of 36, the Portuguese ace is showing no signs of slowing down and strives for success.
While many might wonder how is he able to maintain such an elite level of fitness even in the last years of his career, Ronaldo's hygiene and sleep routine give a clear picture.
According to new reports, The Manchester United superstar's sleep routine is like no else's as he takes scheduled naps – five 90 minute naps – per day.
After his dinner, Ronaldo opts to swim and then sleep until midnight. He will then take another nap around 3 a.m before starting his day at 5.30 in the morning.
It is also revealed the former Real Madrid star sleeps in a foetal position to avoid back problems.
Ronaldo's sleep advisor Nick Littlehales had once praised how the Portuguese star gives utmost importance to hygiene.
Littlehales told when Ronaldo was at Madrid: "Anyone who has ever worked with Ronaldo knows that if you have a discussion in the corner of the room, he will come over and ask what you are talking about.
"I was invited to Real Madrid when Carlo Ancelotti became manager. I was standing on the edge of the training pitch, talking to the Madrid staff, when Ronaldo ran over. He had been training all day and you would have expected him to run straight to the dressing room for a shower but he asked what we were discussing.
"He was interested in what I was trying to do because as an athlete he has always invested in himself. From what I have learned from working with him, Ronaldo is not interested in fad diets, he is not interested in copying others. The only thing he is concerned with is: does it work for him?"
Ronaldo's second spell at Old Trafford got off to a terrific start as he netted a double in the 4-1 win against Newcastle United.